Wilin and able with Indigenous art and culture
John Wayne Parsons knows a thing or two about the challenges facing Indigenous artists – and also the opportunities
John Wayne Parsons, a Yugerra and Ugarem Le Baritone, has been singing since he was a child in Queensland. "I spent quite a bit of time in the church, singing traditional songs," he says, laughing. "All that cultural stuff."
"Cultural stuff" and community engagement are very much part of Parsons' life. A teaching graduate from Victoria's Deakin University through the Institute of Koorie Education, he worked in child protection at the Victorian Aboriginal Childcare Agency. Before that he was in Sydney, at the Aboriginal Services Branch within the Department of Community Services, The Redfern Waterloo Street Team, South Sydney Youth Services and World Vision Indigenous Programs. Among his many credits as a singer, he performed backing vocals on Uncle Archie Roach's 2012 album Into the Bloodstream.
Parsons' role at the University of Melbourne is School and Community Liaison Officer for the Victorian College of the Arts and Melbourne Conservatorium of Music (VCA and MCM). That job sees him splitting his time between travelling around Victoria and the Wilin Centre for Indigenous Arts and Cultural Development, on the University of Melbourne's Southbank campus.
Established more than a decade ago, the Centre is a hub for teaching and research staff and aims to connect Indigenous artists with ways into visual and performing arts, design, film, television and production. It's also a nice place to hang out.
"The majority of people come in here to the Centre because they want to connect," says Parsons. "It's also an important place for Indigenous students who miss their families and communities – we're sort of a surrogate family, in that sense, offering a bit of cultural support and a place where they can meet.
The majority of people come in here to the Centre because they want to connect.
When Parsons hits the road, it's primarily to promote the courses on offer at the VCA and MCM to Indigenous students, and also to advocate on their behalf. "My job is about letting people know there are those wonderful opportunities, but also to be clear about the fact that, to get in to study at the VCA and MCM isn't easy, that there's an interview and audition process.
"So it's about helping people prepare for that, giving them advice on putting their portfolios together, getting their confidence up to be able to come and perform to the best of their abilities."
PATHWAYS AND OPPORTUNITIES
Two words that come up frequently when talking with Parsons are "pathways" and "opportunities". On different lips, those might sound like buzzwords of the kind university marketing departments specialise in. But on Parsons' they have a particular resonance. His own experiences at school inform much of his thinking around the challenges that need to be met head-on.
"On the sports field at school it was easy for me," he says. "I felt supported, as if people thought, 'Oh, he's an Aboriginal and Torres Strait Islander, he'll be a good runner.' And that was true – I actually was a good runner, and I played a lot of sports. But in the classroom, my experience was quite different. I'd put my hand up and be ignored. The teachers might have had the impression I'd be a good labourer, that they should give me just enough education to get me through, to be civilised and all that sort of stuff."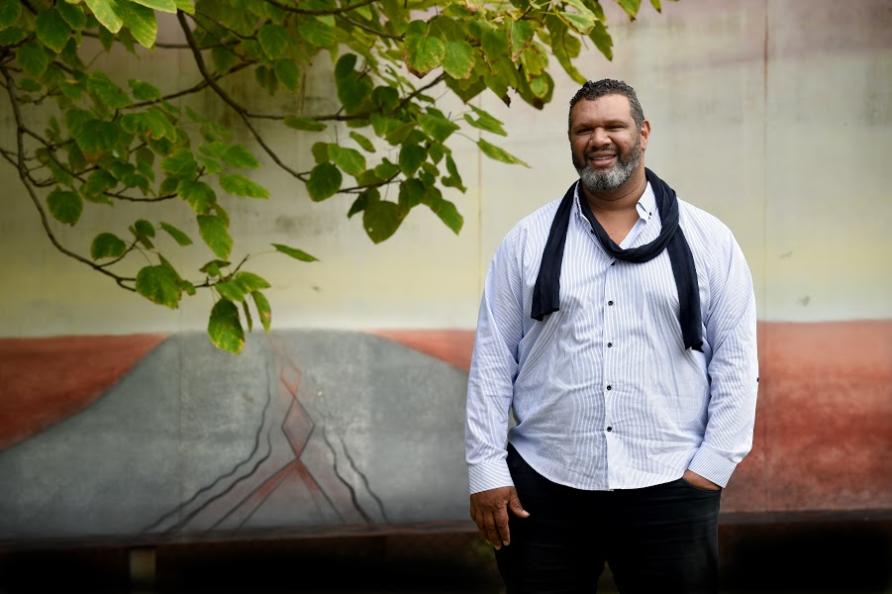 Parsons finally advanced his dream of formally studying music when he enrolled as a mature-age student at the VCA, completing a foundation course in music performance in 2010. In the process he gained valuable insight that serves him still.
"I was actually terrified," he says. "Because it was a foundation course, the students were all 18 or in their early 20s, and I was hitting 40. For me it was like, 'Oh my god, what am I doing? This big black man, an old man, what am I doing here?' But then I thought, 'No, no, I deserve to be here, to have a go.'
"That's one of the reasons my current role suits me well – I know how it feels. It can be intimidating. There are a lot of mature-age students that want to come here who have been artists for many years. They might not have an undergraduate degree but the wealth of knowledge and experience they have in their arts practice is pretty amazing. With those individuals we're trying to overcome a sense of caution or anxiety – common enough feelings for any student, white or black, but more-so for Indigenous mob whose experiences haven't been encouraged or properly valued."
Currently there are 27 Indigenous students enrolled at the VCA and MCM at both undergraduate and postgraduate level – a number that, while not huge, is growing slowly and steadily.
Giving something back
Though Parsons says he has always given back to the community, the imperative for him to make a difference has become more pressing as a father of two young children. Again he mentions the word "pathways", and again it's in the least abstract way possible. Opportunities for Indigenous Australians are better than they were in the past and, with work, can continue to improve, he thinks. And the stakes are high.
"I go out to speak in Mildura, Shepparton, Gippsland, Portland, and there's a high rate of suicides in those places, within our communities. I see it as important to give them that opportunity to think, 'I could do that – I could be a screenwriter, work behind the camera, or in front of it, whatever'. That realisation might save one life, and that one individual could go back to the community and encourage another person, or a whole community.
"It's urgent because we have Aboriginal and Torres Strait Islander people of all ages committing suicide at a very high rate. An Aboriginal or Torres Strait Islander person could easily go to between eight and 15 funerals a year because of the dynamics in our communities."
Wilin week
Parsons encourages anyone with an interest in the Centre and its activities to get along to Wilin Week, which begins on April 4. This year, the week includes Possum Skin Cloak Workshops, the Lighting the Wilin ceremony and the Lin Onus Oration, to be delivered by the writer Bruce Pascoe. Oh, and laughter – there's always plenty of that.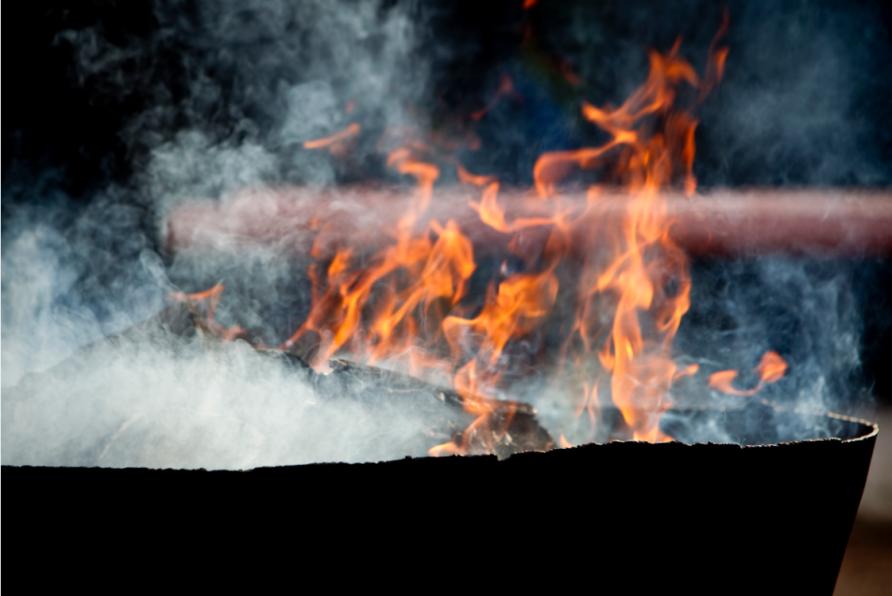 "It's not about blaming anyone for what's happened in the past," he says. "But, at the end of the day, we've all been left with this legacy.
"The question now, and something we're always thinking about at the Wilin Centre, is how we are going to work together and move forward. It's only by coming together in places like this that change begins to happen."
"Wilin Week is an opportunity to celebrate what our students are doing currently, in dance, in music, across the board. And yeah, celebrating our culture, that it's still alive, that we're still here."
Wilin Week takes place from 4–8 April at the University of Melbourne's Southbank campus. Details here.
Banner image: Lighting the Wilin, 2014. Picture: Jorge de Araujo.