Working to preserve cultural tradition through technology
Ngarluma man Andrew Dowding's research fuses education, innovation and heritage in digital mapping to empower Indigenous Australians
My PhD focuses on digital records and knowledge, involving the transfer of individuals' land-related wisdom into digital domains and spaces. It also considers how to educate younger generations about the upkeep of these records and platforms to ensure the longevity of the information.
I am also Managing Director at Winyama, a geospatial and cloud consultancy and social initiative business that runs the Indigenous Mapping Workshop Australia program (IMW), and is actively engaged in collaborating with Indigenous communities across Australia working to preserve tradition through technology.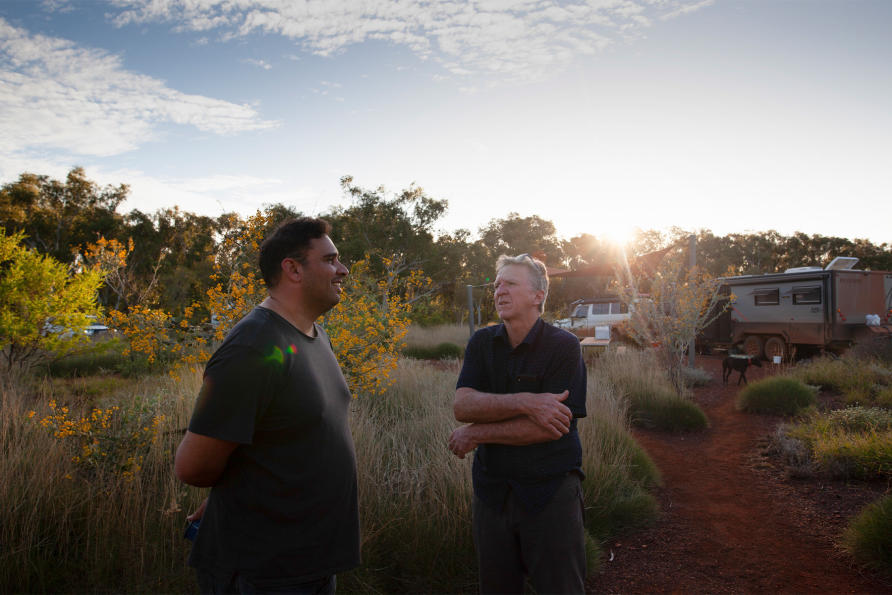 The workshops use digital and geospatial tools to collect, host, visualise, share and publish maps that build the capacity of Indigenous communities to visualise their connection to Country.
My time spent with significant Elders and Indigenous organisations across the Pilbara in Western Australia revealed a common challenge; the difficulties they face with digital records of knowledge. Gathering perspectives and understanding the broad challenges has been really useful for the diverging work that we are doing at Winyama with geospatial and cloud computing.
Historically there hasn't always been a safe or accessible place for storing this information.
Traditional knowledge and technology are two different domains that come with their own cultural protocols and rules. There is an immense value in passing down sacred knowledge through generations by reciting, performing and storytelling.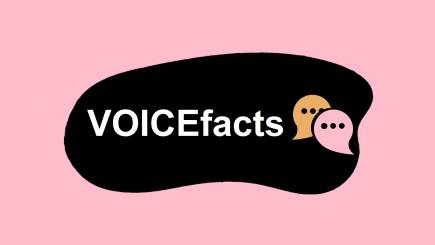 Sometimes I think we lean too hard on the idea that if we record everything, everything will be safe, but really traditional knowledge is about a domain of teaching and learning. You can't teach and access the same knowledge through technology storage alone. You really have to invest in those traditional modes of teaching in collaboration with technology advancements.
This divergence occasionally created tension during my research, particularly when collaborating with communities. The reliance on technology for documentation clashed with the essence of tradition, along with the concern surrounding where the recordings would go.
Younger generations prefer a hybrid learning approach. I would watch them sit with Elders to hear, sing and learn, then later they would strengthen their learning by listening to MP3s of songs, carrying that around with them throughout the day. This underscored the difference between generations and their contrasting viewpoints regarding the integration of technology in the preservation of knowledge.
Mapping for preservation purposes is crucial, however, there are instances when non-recording is also valid, each serving distinct objectives. Ultimately, the most important factor lies in discovering a harmonious equilibrium within each individual community, project and context.
Our Indigenous Mapping Workshop Australia (IMW) initiative equips Indigenous communities with mapping skills by holding free regional and national training workshops, to empower Indigenous Australians to preserve Country and Mob.
The workshops not only provides practical skills but also ensures the intergenerational transfer of knowledge, promoting sustainability and cultural preservation in a uniquely Indigenous way.
From 30 May to 2 June 2023 more than 125 participants (including learners, trainers and partners) gathered at the Wilin Centre at the University of Melbourne's Southbank Campus in Narrm (Melbourne) for the National 2023 Indigenous Mapping Workshop Australia.
The campus location created an environment where participants coming from all corners of Australia found themselves at ease. Nestled near the city's heartbeat, yet retaining an air of tranquillity, the Southbank campus served as a welcome reprieve from the urban hustle and bustle.
During the workshop, participants came together and had the opportunity to engage with eight streams, including Fulcrum, Drones, Indigenous Data Sovereignty, Google Earth Engine, Google Earth, Esri, QGIS and First Nations Earth Observation. The ambiance was nothing short of conductive, fostering the exchange of ideas and collective creative pursuits.
The people we work with are trying to tell a story about the information they are recording, trying to explain something to somebody or express the work that they are doing, how it's changing something or impacting them.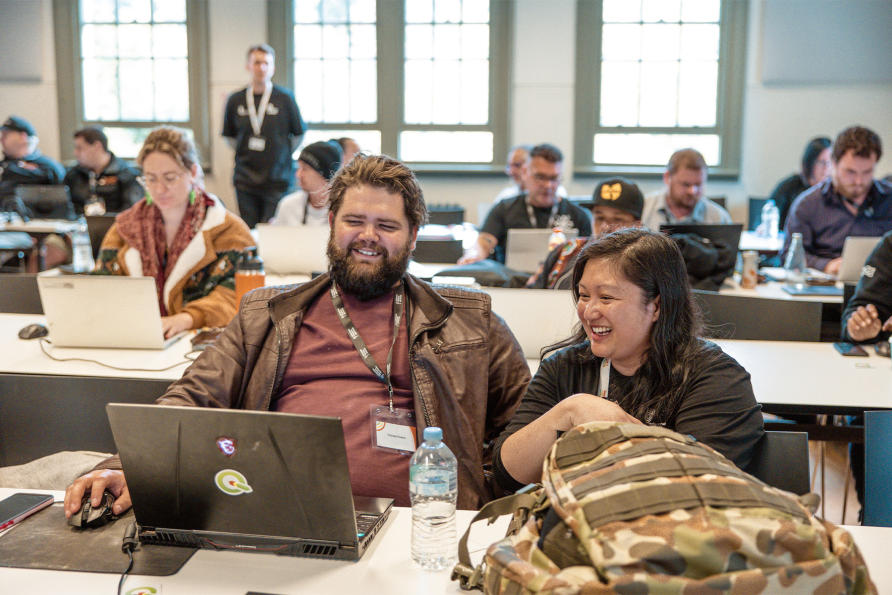 The Indigenous Mapping Workshop Australia initiative employs digital mapping as a form of storytelling. The central theme of my PhD revolves around the preservation of ancestral wisdom through the utilisation of technology.
IMW Australia collaborates with people whose goal is to share their stories using the data they are learning to map, as well as preserving said data. The transfer of traditional knowledge holds immense significance in upholding the practice of traditional storytelling.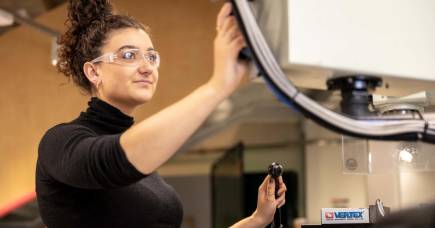 When I began my PhD, I didn't know that my research into cultural preservation would lead to such significance within the First Nation's digital economy. Through the support of my academic mentors, at the Wilin Centre and the Winyama team, we were able to encourage and nurture Indigenous governance for over 42 First Nations organisations.
This is further evidence that the collaboration between culture and education will continue to encourage extraordinary impact and success for Aboriginal and Torres Strait Island communities across Australia.
I am always interested to hear what challenges we face in our own communities and how different mobs have used different technology to solve them. My ultimate goal is to increase the amount of Indigenous people in the technology sector.
This fusion of education, innovation, and heritage highlights the potential for a harmonious balance between tradition and technology, ensuring a strong future for Indigenous communities.
Banner: Supplied