Annie and the swans (not a band)
Researching the effects of light pollution on urban birds is not all swanning about
Chris Hatzis 
Eavesdrop on Experts, a podcast about stories of inspiration and insights. It's where expert types obsess, confess and profess. You'll meet people you wouldn't normally meet but were glad you did. I'm Chris Hatzis. Let's eavesdrop on experts and see how these 21st century explorers are changing the world one lecture, one experiment or one interview at a time. Stick with me; you won't get accused of any weird stalking, just a bit of eavesdropping.
Today we've hitched a ride in the backpack of reporter, Dr Andi Horvath, and we're down at Albert Park Lake in Melbourne, Australia. We're looking for a group of volunteer biologists who are wondering if bright city lights influence the quality of sleep in local birds, especially the swans.
It's Australia so the swans here are black just so you have the right visual in your head.
Andi Horvath 
Can I pet the cygnet?
Female
Yeah, yeah.
Andi Horvath 
Oh my goodness.
Female 
It's very fast.
Andi Horvath
Oh my - oh seriously soft.
Chris Hatzis 
That's the seriously excited Andi Horvath.
Annie Aulsebrook 
They produce an incredible amount of poo. That's probably the main thing that surprises people when they come and volunteer, is just how messy it is.
Chris Hatzis
That is Annie Aulsebrook. She's a PhD student who is exploring urban bird welfare. Yep, she's looking out for our feathered city friends.
Annie Aulsebrook
Swans are usually okay [laughs].
Female 
They get used to us.
Annie Aulsebrook
Yeah, they get used to you, but, yeah, they usually don't really peck you unless they're very, very agitated.
Chris Hatzis
That's a few of Annie's posse of dedicated volunteers. It is a beautiful day in some beautiful surrounds. So, before we head down to the water's edge to bother some swans, Andi sat down on a park bench for a peaceful lakeside chat with Annie to find out a little bit more about our urban birds' hero and some of the work that she does.
Andi Horvath
Annie Aulsebrook what do you tell people at barbecues that you do?
Annie Aulsebrook 
I tell people that I study how light pollution affects urban birds and then that often leads to more questions which ends up explaining that I catch swans, which people always get really interested in.
Andi Horvath
So, what made you think I must get into this?
Annie Auslebrook
Well I studied zoology and I was always interested in animals and conservation and animal behaviour and so I decided I wanted to do a PhD. So, then I started contacting people at Melbourne Uni and seeing what people were doing that I found interesting, and the combination of studying swans, sleep and light pollution really appealed to me because it's interesting in itself, but also appealed to me in that conservation sense; the chance to maybe find solutions to a problem.
Andi Horvath 
We're here at Albert Park Lake in Melbourne, Australia and you've sent off your volunteers to catch some swans with loaves of bread. What exactly do you want to explore from these swans? Once you catch them what do you do?
Annie Aulsebrook
There's a few things happening. I've put some data loggers on swans to record their movements.
Andi Horvath 
Sort of like Fitbits on swans?
Annie Aulsebrook
Yeah, yeah, exactly. So there's an accelerometer which is essentially like a Fitbit on swans and they've also got temperature loggers on each foot, and so that can help me to tell whether the swan's active, whether the swan's in the water or whether it's on land, or whether it's on a nest. So I'm looking at how those behaviours vary with time of day and whether they vary with exposure to light at night.
Andi Horvath
You're doing this research in order to work out whether or not the swans are disturbed by light pollution and the general wellbeing of urban birds. What are the patterns so far because you're also studying pigeons is that right?
Annie Aulsebrook
Yeah, so I'm studying pigeons as well so I have some data on their sleep so I'm looking at how exposure to street lights at night affects their sleep. I've looked at one pigeon so far and there seems to be a very strong result there. That's just obviously one pigeon two nights so I can't say much at this stage, but if the rest of the results are like that then there seems to be a strong effect of light at night on sleep, which makes sense based on behavioural studies that have been done so far.
With the swans I'm taking some blood samples to try out a melatonin assay and try and get that going, and then the next step will be to take swans from Albert Park to a wildlife sanctuary and set up an experiment there. So I can set up street lights; see how that affects melatonin, see how it affects sleep, in a more naturalistic setting than what I've been able to do with the pigeons.
Chris Hatzis
By the way, a melatonin assay is simply an assessment for melatonin via a blood sample in case you were wondering.
Andi Horvath
When you talk to people what misconceptions do people have about urban birds or swans?
Annie Aulsebrook
I think the main one is that black swans are super-aggressive. They expect us to get beaten up by them or for it to be really difficult. They also ask a lot do swans bite, but they really don't. Their main weapon is their wings because they've got a sharp elbow bone that they try to hit you with when you grab them, but they're not particularly aggressive unless they're defending something.
So when people feed them I think they tend to get more aggressive because they're all congregating in the one place and they're all fighting over these scraps of food, but they're not as aggressive as I think they have a reputation for. I don't think they're as aggressive as the northern hemisphere white swans as well.
Andi Horvath
You work with a whole lot of volunteers from the University of Melbourne and even some from Monash University and La Trobe University. You've got a posse that comes down here every time to help you catch swans. What have they learnt from you and what have you learnt from them?
Annie Aulsebrook
It's really good actually. It's good having people coming down to help out and it's really nice having the same people come and help out a lot. So some of the volunteers here today, like Marcie and Lauren, have been out with me heaps of times before and so they can back me up too.
When I was busy trying to do things and people come up and they want to know what I'm doing and if I don't really want to put the welfare of the swan at jeopardy by trying to respond to the public, they can help me out with that which is always really nice.
Having people who know what to do as well. If I've grabbed a swan and I need help getting it under control then they know what needs to be done. It can be quite difficult to explain on the spot sometimes with someone who's coming out for the first time.
Andi Horvath
So they're quite a dedicated bunch.
Annie Aulsebrook 
Yeah, they really are and I think it helps too that this is research that's done in Melbourne in a nice area and it's easy to just pop down for the afternoon if you have some spare time. That's really nice.
Andi Horvath
What's a memorable moment so far in catching swans and taking blood samples and checking their Fitbits?
Annie Aulsebrook
Yeah, there's been some interesting catches where - particularly if I'm with volunteers who haven't been out a whole lot. Then sometimes it comes down to me a bit more. There was one situation where we were catching swans on land and we surrounded them, and I don't even know how but I somehow ended up with a swan in each hand. I was holding two swans and they were both flapping and I was just crouched with my eyes closed waiting for someone to help me out. Yeah, that worked out fine.
We've had - oh some of the encounters with the public as well - interesting; parents with their kids and you find out that this 10-year-old wants to study animals, wants to be a vet or wants to study zoology and they come and they watch what I'm doing and ask questions and that's really nice.
I've had some people too - I had a cyclist riding past and saw that we'd just grabbed a bunch of swans and there were cygnets running around at our feet that we were trying to catch. I actually usually try to wear a shirt that says black swan research so that people know what I'm doing, but sometimes if it's cold I've got a jumper over the top so really we look like a bunch of young people just messing with wildlife.
So she started yelling and asking what we were doing and I'm trying to get swans under control and tell the volunteers what to do while calling out, it's research, it's fine, we're from Melbourne Uni. She was really good actually once we'd got things under control. I was able to just jog over and have a quick chat with her and she was like oh, yeah, no, no, that's fine.
So it is good that people actually do stop and check what we're doing.
Chris Hatzis
Well I think it's time we went down by the water to gather together the beautiful swans. Perhaps try and get some blood samples and check their Fitbits. Let's see if they've achieved their 10,000 step goals for the day.
Andi Horvath
So Annie do you have a favourite swan that you sometimes see regularly when you come to do your research work?
Annie Aulsebrook
Yeah, I do have a favourite. His name's K40, though we call him Oliver because he was orphaned at a very young age. He had a couple of siblings and for a while there were the three of them hanging out together without any parents, and they were quite small, grey and fluffy still.
Then I don't think his siblings made it but we'd see him around and he seemed to be able to survive by outwitting the older swans I think, because as a cygnet he was getting beaten up a bit by the adult swans. You'd see them trying to chase him off their territory a lot, but there was a space under one of the jetties over near the Sailing Club, and he was small enough to fit in there but the adult swans weren't. So you'd see him getting chased and he'd duck under there, wait until the adult swan was gone and then you'd just see him poke his head out and check that the coast was clear and then come out again.
He'd hang out on land a lot as well I think to avoid getting picked on. So one of my friends actually drives through this park every day to go to work and so she'd be texting me regular updates saying I saw the cygnet again; it was on its own on the grass and I haven't seen it for a few days, is it okay; do you know if it's alright.
I think from being - maybe it's a bit anthropomorphised but I think from raising himself a bit he's developed some quirks as well. He always seems to be eating as though it's his last meal; really ripping into the grass. You can identify him from a distance. If you see a swan doing something a little bit unusual it'll be like that's Oliver, that's got to be Oliver.
Andi Horvath
Talking to your volunteers they said that Oliver's really friendly and he comes up to you and that's why they like him.
Annie Aulsebrook 
Yeah. He doesn't seem as afraid of people as a lot of the swans are, and I think he sees people as a source of food as well. So if you put your hand down he'll actually bite you. Not because he's being aggressive, but actually he's just trying to eat everything.
Andi Horvath
Looking for scraps.
Annie Aulsebrook
Yes.
Andi Horvath
So they're not aggressive?
Annie Aulsebrook
They are a bit but…
Andi Horvath
They are a bit, but they're mostly just like Pac-Men trying to get at some food.
Annie Aulsebrook
[Laughs] Yeah.
Andi Horvath
Can we see Oliver? Is Oliver here?
Annie Aulsebrook
Is Oliver here? Yeah, that's him, that's K40.
Andi Horvath 
Oliver. The man.
Annie Aulsebrook
He's getting better at looking like a real swan now I think. He's blending in a bit. He actually hangs out with the other swans now too rather than on his own.
Chris Hatzis
Alright, the swans are all here, Oliver's been spotted and he's okay. It's time to try and catch some swans and cygnets.
Andi Horvath
Which one are we going to catch?
Annie Aulsebrook
Hopefully that one there, the little cygnet and that's mum and dad there.
Andi Horvath
Ah. Now did he just peck at her?
Annie Aulsebrook 
Yes, probably.
Andi Horvath
Oh they're all fighting for food?
Annie Aulsebrook
Yeah, yeah. So when you bring them all together like this they tend to get a lot more tense particularly when there's cygnets as well. These two you can see they're keeping a pretty close eye on their baby and these ones have their baby here that's sticking close to them.
Andi Horvath
So how are we going to get between them?
Annie Aulsebrook
It's going to be difficult. It's hard when there's a big group of them here like this as well because sometimes you want to grab the one that's right at the back of the pack and it keeps getting pushed back by the other swans. These ones seem to be hanging near the front though so we might be able to have some luck with them.
Chris Hatzis
Okay. Annie is in position with Andi a safe distance out of harm's way. The volunteers are all at the ready, but you can't just lunge at the swans and expect to have a bird in the hand just like that. It does take special skills as one of Annie's intrepid volunteers will attest.
Andi Horvath
Lauren, how do you catch a swan?
Female
Well there's two ways to do it, either on land or in the water. If you're catching in water the best way is to bait them with a little bit of white bread so they come up to you nice and friendly, and then once they're close enough you want to grab them by the base of their neck which is nice and strong, and pull them out of the water and try to get your hand over the front of their wings so they're not flapping in your face and they won't be a danger to themselves.
Then you have your other volleys, so Marcie helped me with this one. She ties the rope around the wings and around the feet so there's a bit more security, and then we'll take the swan back to the area here.
On land it's usually you need a few more volleys, maybe about four or five - four or five and you form a circle around the swan and try to get in the middle of the circle so someone can come on top and close the wings up and catch the swan.
Chris Hatzis
See not as simple as it looks. I think we'll let the experts have a go at it. Now just a small alert; you're going to hear some squealing from the young cygnets. Rest assured they're all okay; no one is being harmed. Annie and the volunteers know what they're doing.
[Catching swans and aside discussion]
Chris Hatzis
It looks and sounds like it's hard work and it is, but a cygnet has been caught and is now going to be assessed.
Andi Horvath
Annie, could you tell us what you're just doing here?
Annie Aulsebrook
So right now I'm just about to take a blood sample from this cygnet so that I can - we can check the paternity for the cygnet, so check who the mother is, check who the father is, and we'll also use it to genetically determine the cygnet's sex.
Female
Mother S71.
Annie Aulsebrook
Yep, perfect. Okay, so I'll just see how we go here.
Andi Horvath 
Annie, the cygnet seems quite calm. It's doing a little bit of squealing at the moment, but I'm surprised how calm they are.
Annie Aulsebrook
Yeah. So it's a little bit distressed but it's often - so what Angela's doing right now - and the cygnet's eyes are in the shade so that often helps to keep them a bit calm. cygnet's mum is right here so right now cygnet's calling to mum and mum's just keeping an eye.
Andi Horvath
Andrew, you're a volunteer here. I notice the cygnet has pooped on your jacket.
Male 
It certainly has. A couple of times actually, yeah. Bright green isn't it. Been eating some algae I suppose.
Andi Horvath
For a small cygnet that's a lot of poop on Andrew's shirt.
Male
Yes.
Annie Aulsebrook
They produce an incredible amount of poo. That's probably the main thing that surprises people when they come and volunteer - is just how messy it is, particularly when you first grab them. They make a big mess.
Andi Horvath
Can I pat the cygnet?
Female
Yeah, yeah.
Andi Horvath
Oh my goodness.
Annie Aulsebrook 
It's very fast.
Andi Horvath
Oh seriously soft.
Annie Aulsebrook 
So this one'll lose this soft down within the next month or two. We might let them go now. So baby's done. Actually, we'll weigh mum as well before we let them go, so maybe if you hold this one again.
Andi Horvath 
You're going to get pooped again.
Male 
Yeah, I am. Just cleaned myself off.
Chris Hatzis
Dr Andi Horvath is well-known to all of us as an incisive academic. She likes to get to the bottom of a subject by asking the hard questions.
Andi Horvath
S84 - I think I'll call him Kevin. I don't know if it's a girl or not but we can change names later - is looking at me. Hasn't stopped looking at me.
Annie Aulsebrook
They get fed a lot so they often approach people looking for food, and actually the black collars are males and the white collars are Females.
Andi Horvath 
Alright. Where do you look? What do its goolies look like?
Annie Aulsebrook
It's very difficult to find them. You have to poke a lot and the males do have a penis but you have to poke a bit to make it come out. I don't enjoy that, the swan doesn't enjoy that, so often what we use instead is a measure of the back of the head to the tip of the bill. That tends to be a fairly good measure of male or Female but there is some overlap. So that's also partly why I take the blood samples; so that we can genetically determine whether they're male or Female.
Chris Hatzis
Dr Andi Horvath asking the goolies question no one dares to ask. So the samples have been carefully taken, the cygnets and swans have been assessed and now it's time to let them go. Now listen carefully for a particular honking sound.
Andi Horvath
So there's mum, dad and the cygnet all swimming off.
Annie Aulsebrook
Yep, and when they come together they do that call - you might have heard - where they honk at each other and they bob their heads up and down. So that's called a triumph and that's a common thing that the families do when they get back together or a pair will do if they've just chased another swan off their territory.
Andi Horvath 
Annie you're awesome.
Annie Aulsebrook 
Thank you [laughs].
Chris Hatzis
I agree, you are awesome Annie Aulsebrook and so are your volunteers. Good luck with your research into urban birds and the light pollution that may or may not affect them. As Annie continues her work we'll find out soon enough what the case may be. Hopefully we won't be needing to see black swans with shades or sleep masks on in the future.
So if you're walking along Albert Park Lake one day and you see some eager t-shirted researchers and volunteers chasing, catching and assessing swans don't be concerned or alarmed. Chances are it's Annie and her dedicated team doing good work for our urban birds.
We've been eavesdropping on expert, Annie Aulsebrook and her posse of intrepid volunteer biologists. If you'd like to hear more about Annie's work, try our big sister podcast, Up Close, where you'll hear more of what Annie has to say, like this:
Annie Aulsebrook 
We live in the cities and if we are surrounded by wildlife that we care about and we get those positive interactions then people are more likely to care. So if we can't care about what's within our cities then how are we going to care about what's outside them.
Chris Hatzis
Eavesdrop on Experts - Stories of Inspiration and Insights is a production of the University of Melbourne, Australia. You'll find a full transcript on our website. This episode was recorded in December, 2016. Thanks to our reporter, Dr Andi Horvath. Recorded by Archie Cuthbertson, co-produced by Andi Horvath. I'm Chris Hatzis, producer and editor. Join me again next time for another Eavesdrop on Experts.
Bioscientist Annie Aulsebrook is out catching swans at Melbourne's Albert Park Lake with her posse of dedicated volunteers.

Sharing her passion for pigeons and all things avian, Annie reveals the ups, downs and memorable moments of her fieldwork.
From fastening 'fitbits' to track swans' movements to finding a soft spot for an ugly duckling "Oliver", she reveals a day in the life of a bird researcher.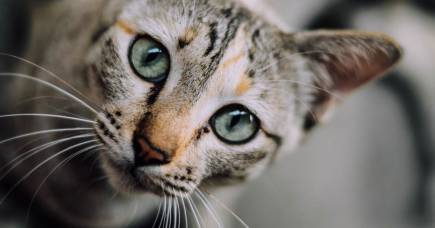 Episode recorded: 21 December 2016
Producers: Dr Andi Horvath and Chris Hatzis
Audio engineer: Arch Cuthbertson
Editor: Chris Hatzis
Banner image: Pixabay
Subscribe to Eavesdrop on Experts through iTunes, SoundCloud or RSS.