Discrimination in the classroom
Why every child should go to their local school, regardless of ability
CHRIS HATZIS
Eavesdrop on Experts, a podcast about stories of inspiration and insights. It's where expert types obsess, confess and profess. I'm Chris Hatzis. Lets eavesdrop on experts changing the world - one lecture, one experiment, one interview at a time.
Every child deserves to go to their local school. But more and more we're seeing concentrations of learning difficulties in some schools and not others. What's the best way for teachers to accommodate students with learning difficulties so they can achieve just as much as their peers?
Dr Shiralee Poed from the Melbourne Graduate School of Education has over 30 years experience teaching in Australian state, Catholic and independent primary and secondary schools. She's worked in education policy and teaches in Master of Teaching at the University of Melbourne. Dr Shiralee Poed chats with Steve Grimwade about her approach to disability in the classroom and how to equip teachers with the tools to make a positive impact on students of all abilities.
STEVE GRIMWADE 
Now tell us a little bit about your work. What is it that you've been exploring?
SHIRALEE POED 
Well my role here at the University of Melbourne is I train teachers who work with children with disabilities but what I'm really interested in exploring is how we can improve educational outcomes for kids with disabilities in our school. So what I did through my PhD was I studied court cases that involved kids with disabilities and I looked at the sorts of issues that families had in terms of the provisions being made for their child.
STEVE GRIMWADE 
What sort of issues were they facing?
SHIRALEE POED 
There a wide range of issues. The things that I was most interested in were the problems that kids were having in accessing the curriculum. It was whether the work was too difficult for them and the teachers weren't making adjustments or whether they needed some special consideration so that they could show on an exam that they knew the material but they weren't able to do that in the same way as their peers.
STEVE GRIMWADE 
I think I read recently that teachers assistants themselves weren't necessarily a sign that your child, if they were disabled or they had some difficulty in learning, weren't necessarily going to provide greater outcomes. Could you talk to that a bit?
SHIRALEE POED 
This came from a dean's lecture that we had here at the Melbourne Graduate School for Education where we had a person come over from the UK who had done some extensive study into the use of teacher assistants in mainstream schools in the UK.
From his study he found that teacher assistants weren't making much of a difference in terms of the child's educational outcomes. They might have helped kids with their self esteem and they might have helped kids feel more confident in the classroom but in terms of getting better grades it wasn't making much of a difference.
But he wrapped some information around that by saying things like our teacher assistants typically are the least trained people who work in our schools and are often asked to work well beyond the sorts of things that they've been trained to do and that it's really the classroom teacher's responsibility to ensure that the program that's being provided for the child with a disability is that they're responsible for that program and that they're working and providing advice to the teacher assistants so that they can provide the best support for that child.
STEVE GRIMWADE 
When you're working with teachers themselves to better support those children what are your key messages?
SHIRALEE POED 
We have a few messages. I'm responsible for two key subjects here at the University of Melbourne. One is called promoting positive learning. In that subject we look specifically at the interventions that we know work when you're working with a child with a disability. We train teachers to use those interventions in their classroom and to use them correctly. The other subject that I'm responsible for is called promoting positive behaviour and it looks at the interventions that we know work when you have a child who has behaviours of concern.
STEVE GRIMWADE 
That's for the parents themselves?
SHIRALEE POED 
No, these are interventions that classroom teachers will use in their classrooms. We don't have a focus here on parents but through my thesis I did have a look at some of the issues that families were having with the education sector.
STEVE GRIMWADE 
What was it that made you enter this area? Was it a particular child? Was it a teacher? Was it an experience?
SHIRALEE POED 
It actually came from a different job that I did. Prior to coming to the University of Melbourne I worked in Queensland and one of the previous roles that I had in Queensland was I was a policy advisor for the Queensland Government. My responsibility was the portfolio around students with a disability and policies that were meant to support kids with a disability.
One of the tasks that I frequently had to do was if there was a court case involving a child with a disability where a parent had alleged discrimination against their child, the Department's legal team requested that I would look at whether the school had been compliant with the Department's policies and whether the actions of the school in themselves were discriminatory.
That got me interested in whether we could improve the way that teachers understood policy so that when they're in their classroom they're able to provide the best options for kids.
STEVE GRIMWADE 
It also presumes a little bit that best compliance equals best outcome.
SHIRALEE POED 
It does but then that's the responsibility of a good policy writer, to understand schools in context and to make sure that they write a policy that can work for teachers in classrooms.
STEVE GRIMWADE 
Given your work in government and now your work as an academic how's it been combining your practical experience and your research? Have these complemented each other? It sounds like they have.
SHIRALEE POED 
I feel that they have. I feel that when I work with classroom teachers because I've spent a lot of time working in schools and because I've had that opportunity to work in a policy role it gives me the practical knowledge that allows me to tailor the theory that we talk about here at university and help teachers to make sense of that and what it looks like in their classrooms.
STEVE GRIMWADE 
Given those two pincer movements to effecting great change - one in policy, one in teaching teachers - are you find you're having more affect in one of those two areas?
SHIRALEE POED 
I'm really lucky here at the University of Melbourne because I have a unique role. I've been here since 2011 but for the last two years the university allowed me to work directly with the Department of Education and Training. So I was based in the Department of Education and Training and my job was to provide training to schools in a particular framework that we know that helps children with disabilities but actually helps all children in schools and it helps teachers respond to kids in a consistent way.
That practical experience over the last two years has really allowed me to understand Victorian schools and their context. So coming back here to the University of Melbourne this year and into a full time lecturing role I'm able to build on that practical experience from the last two years.
STEVE GRIMWADE 
In your research recently or over the period what findings have surprised you?
SHIRALEE POED 
From my PhD study I think the thing that surprised me the most - I looked at 92 court cases that involved 54 Australian kids with disabilities and the biggest surprise that I got from that was that only around a third of families who put forward a legal claim of discrimination are successful.
If you think about that the other way, two thirds of families who put forward a legal claim of discrimination are unsuccessful which means we have this group of parents who get to the point of such levels of dissatisfaction that they feel like their only option is a legal pathway. I'm really interested in what we can do that prevents us from having to go down that way in the future.
Most of my work now is looking at what can we do to change the behaviour of either children or their families or teachers or principals or even policy writers so that we don't lead to litigation as being the solution for people who are dissatisfied.
STEVE GRIMWADE 
To study that area, it's the pointy end, it's the hard end of discrimination once it gets to a court case but surely most acts of discrimination aren't going to court at all?
SHIRALEE POED 
That's true. There's a figure that was produced, and I'm uncertain how they created that figure, but they suggest that about 93 per cent of cases are mediated before they get to court. So around seven per cent of cases actually make it to court.
The difficulty for us as academics is that mediated cases aren't available publicly so it's very hard to learn about the mediation process and what it was that helped solve those issues. So we can only learn from those cases that make it to court because those decisions are published but you're right. Only about seven per cent actually get to that case where they go all the way through a legal claim.
STEVE GRIMWADE 
I guess all academics are still students, they're still learning all the way. What's some good advice that you've been given along the way?
SHIRALEE POED 
I've been really lucky. I have a couple of very good mentors. I find academia sometimes a challenge particularly because I like the more practical side of working in schools and working directly with teachers.
A very good mentor of mine is Professor George Sugai from the University of Connecticut. He's the world leader in this framework that I train schools to use called Positive Behaviours Interventions and Supports. George provided me a piece of advice to help me as an academic which sits on my wall in my office. It has five dot points to it. The first one is that, as an academic, we need to work hard but the second part is we need to play hard. We also need to make sure that we keep time for family and that's really important in all roles that involve teaching because those roles can become consuming.
But the biggest piece of advice that's on that piece of paper that sits on my wall is that every decision that I make in terms of where I put my energy and time has children as my first criterion. If it helps improve educational outcomes for kids with disabilities I'll always say yes to doing that work. It the primary focus isn't about kids with disabilities it's easy to say no.
STEVE GRIMWADE 
Now we're talking specifically about kids with disabilities but, again, I'm not sure what percentage we're talking about in the school system.
SHIRALEE POED 
Well that varies depending on the criteria that we use to define a disability but we know that in Australian schools anywhere between three per cent of children with disabilities and around 10 per cent of children with disabilities receive additional resourcing to help teachers accommodate their needs.
But if we use a broader definition of disability, and that is children who have some condition that prevents them from learning at the same rate as their peers, it can be as high as 20 to 25 per cent. Because that broader definition takes into account children, for example, who have an ongoing chronic medical condition that means they miss a lot of their schooling. It can be children who learn differently to their peers and therefore because of that learning disability it also affects their learning. So it could be up to a quarter of any teacher's classroom represented by kids who require additional support to help them with their learning.
STEVE GRIMWADE 
That's an amazingly high figure and one that may not be understood by the other 75 per cent. So I'm interested, being a parent of a school aged kid, parents talk obsessively about schools and what we want for our kids. What would you like us to talk about next time we're talking about kids' education more generally?
SHIRALEE POED 
That's a really good question and parents will often worry about the impact of a child with a disability in their child's classroom and they'll worry about the impact that that will have on their kid's learning.
If I give a simple analogy. If every child in a classroom got sick and they went to a doctor and the doctor listened to their symptoms and then every child who left that doctor got a Band-Aid on their arm that wouldn't be a good medical intervention. If a child came in with a cold and they got a Band-Aid and then another child came in with a sore toe and they all got a Band-Aid on their arm that wouldn't be a good solution.
Teachers have to think about interventions in the same way that the medical profession think about it. Every child who comes into that classroom at a different point will have a different need. Children who have disabilities will have ongoing needs but kids who don't have disabilities will have needs from time to time. It's the role of the classroom teacher to think about what's the best intervention to help every kid progress in their learning.
John Hattie here in the Melbourne Graduate School of Education always talks about every child deserves to make one year's learning growth in a year of schooling. The role of the classroom teacher is to think about how they can make that happen.
STEVE GRIMWADE 
That seems to gel with the message I'm hearing from public schools. That's what they're trying to teach. They're not trying to teach one thing to all kids.
SHIRALEE POED 
I think so. I think teachers have worked really hard since the early to mid-80s looking at how they can differentiate for the diversity of learners that exist in classrooms.
STEVE GRIMWADE 
Australians talk about the My School website which ranks schools and then it uses I think - it measures kids with disabilities or it puts an asterisk beside their names at times. Can you maybe speak to that because I'm not describing it correctly but I know it's in the back of my mind?
SHIRALEE POED 
I've been fairly critical of the My Schools' website for that reason. I think it's really important that every neighbourhood school accepts the children who live in that neighbourhood. So therefore every neighbourhood school should have a proportion of kids in that school who have a disability. In some of our neighbourhoods that's not true. So we have still, to this day, some schools who will encourage families who have a child with a disability that there's another neighbourhood school that would be better for their child.
When you have that sort of inequity happening comparing schools in terms of performance is very difficult. We know that there are some schools who attract very large enrolments of kids with disabilities because the teachers there do a great job. So when you have a ranking system like My Schools that's a risk within that ranking system.
Now there's been some talk in the past about excluding out the data that involves kids with disabilities but I see that that exacerbates the problem. I think what we need to do is address the issue that every child deserves to go to their local neighbourhood school.
STEVE GRIMWADE 
I don't want to embarrass you here but you've won your fair share of teaching and research awards over the years. What's helped you in both areas and do you have any particular advice yourself for students or researchers?
SHIRALEE POED 
I've won a few teaching awards. I've not won many research but I have won one. In terms of teaching awards I think my experience of being a classroom teacher and having worked in varying roles in education have really helped me. But I've also had great mentoring and really good people that I've learnt from along the way.
I think if you're an early career teacher one of the things to ensure that you do is wrap around yourself people who can really support you and help you be a better teacher each day. I think the same is true when people come into academia. It's finding those people who can support you to improve your teaching.
As a researcher I'm very early career as a researcher and I certainly don't have a lengthy publication record but my PhD was well supported by my supervisors and I spent a long time doing it because to me it was an important topic and I needed to tell the story right.
STEVE GRIMWADE 
Shiralee, it's been wonderful talking to you. Thank you for your time.
SHIRALEE POED 
You're most welcome.
CHRIS HATZIS
Thanks to Dr Shiralee Poed from the Melbourne Graduate School of Education. And thanks to our reporter Steve Grimwade. Eavesdrop on Experts, stories of inspiration and insights was made possible by the University of Melbourne.
This episode was recorded on Oct 13, 2016. You'll find a full transcript on the Pursuit website.
Audio engineering by Arch Cuthbertson. Production assistance by Claudia Hooper.
Still curious about the world? Visit our sister podcast Up Close which features in-depth and long-form conversations with seasoned researchers across many fields. And don't forget to check out the rest of the amazing content on the Pursuit website, as well as reviewing us on iTunes. I'm Chris Hatzis, producer and editor. Join us again next time for another Eavesdrop on Experts.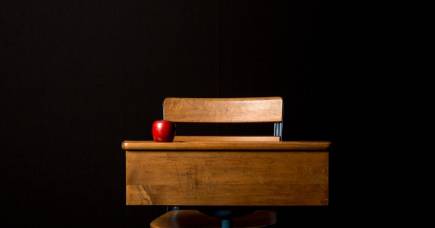 More and more parents are taking discrimination cases to court, alleging that schools are not making adequate provisions to accommodate their children's learning needs. Why do so many feel the need to resort to such extreme measures?
Teacher and researcher Dr Shiralee Poed says it's really important that every child can go to their neighbourhood school, and it is possible for teachers to cater for a diverse range of learning needs. She shares her thoughts on the controversial My School ranking website, the learning interventions that work and her advice for aspiring teachers.
Episode recorded: 13 October 2016
Producers: Dr Andi Horvath and Chris Hatzis
Audio engineer: Arch Cuthbertson
Editor: Chris Hatzis
Production assistant: Claudia Hooper

Banner image: Pixabay
Subscribe to Eavesdrop on Experts through iTunes, SoundCloud or RSS.