Is viral marketing a key to our planet's health?
The speed of climate decline is reaching an alarming tipping point. It's time to hold the big companies to account, and go viral...for Earth's sake
WILL STEFFEN: If you go out on a lake with a kayak, and you're paddling along with the kayak, it's stable as long as you keep your balance. You can tip it a little bit either way and it comes back to a nice stable position. But if you tip it just a wee bit too much to one side, it flips all the way over and dumps you under the water. There are parts of the Earth's system which behave in the same way. We could cross that tipping point.
We don't know where that lies but it's conceivable that in the next couple of decades we could cross that tipping point. So the concern a lot of us, our system scientists have, is that sort of like a row of dominoes, if you start tipping the first couple of dominoes, you could tip the entire row of dominoes because they are linked.
ANDI HORVATH: Hi, I'm Andi Horvath.
SUZIE FRASER: And I'm Suzie Fraser.
ANDI: Welcome to Eavesdrop on Ideas. We explore themes through the lenses of artists, authors and academics. Think of it as a historian, a social science and an economist walk into a bar, or a scientist, a philosopher and an artist get stuck in a lift and you happen to be there too. Every episode is inspired by art.
SUZIE: Together in this episode we explore tipping points – influencing ecology, and the ecology of influence.
BRENT COKER: Influencer marketing is extremely popular now. That's never been more true in this day and age of social media. As long as it's sticky and there are people out there to spread that idea, then according to the theory, it reaches a tipping point, much like a snowball eventually rolls faster down the hill and gets bigger at the same time. So, there's that point where something becomes exponential and really takes off.
That's really what we look at in the market now, when we try and explain why things go viral.
SUZIE: The voices you heard in the episode introduction are Will Steffen and Brent Coker, you'll hear more from them. Andi, I went to the Venice Biennale last year, which for anyone who doesn't know is like the Olympics for art, held every two years in Venice, and I saw Margaret Wertheim's crochet coral reef project on display. It had a majestic and slightly eerie presence among the other art works. It comprises bundles of intricately woven and brightly coloured textures taking the form of corals and displayed in glass vitrines. It's a collaborative project, having been crocheted by thousands of people from all over the world, and made in collaboration with her sister Christine Wertheim. The project started off as a study of curved surfaces, or non-euclidean geometry. It has these amazing wavy curly shapes which she calls hyperbolic geometry, which was inspired by Einstein's theory of general relativity where space is curved. I was immediately drawn to it at the Biennale, not only because of the wonderful colours and handcrafted textures, but also the associated fragility of corals in our contemporary ecosystems. It really stood out as an important work.
ANDI: Wow Suzie, that must have been amazing. Did you know I was an avid crocheter and had a mini version in a shoe box at my office desk back when the project started over a decade ago? I loved making these so-called hyperbolic surfaces. You can sort of think of hyperbolic surfaces as the opposite of a sphere, it's a negative curvature.
SUZIE: Oh, that's so great to hear. We both have experience of this artwork then. Here is more about the project from Margaret Weirthiem, science writer and artist.

MARGARET WERTHEIM: It so happens that these negative curvature, hyperbolic surfaces, are realised in lots of things in nature, including corals and lettuce leaves and cactuses. I was just simply interested in teaching people to make these structures, because it turns out that you can make these things most easily with crochet.
SUZIE: Margaret started the crochet project with her twin sister, Christine.
MARGARET WERTHEIM: When you start playing around and don't do mathematically precise ones, they stop looking like mathematical models, and they start to look like organic things, particularly like corals. When my sister and I invented this project in 2005, we had two reasons we wanted to do it. One was because we wanted to communicate to people about this amazing non-Euclidean geometry which does underlie general relativity. But then you start making coral reefs, and we're starting to talk about, well, why are we doing coral reefs? We wanted to do an artistic response to the fact that the Great Barrier Reef was being devastated by global warming. I should say, Chrissie and I grew up in Brisbane, so the Great Barrier Reef looms large in our consciousness. The project brings together mathematics, science, reflections on global warming, and handicraft. We wanted our show – our installations, to have that feeling that, as it were, science pedagogy can itself be an aesthetic triumph.
ANDI: In our last episode, we explored the image of an event horizon around a black hole. It's where space and time bend, where even light itself cannot escape the pull of gravity. While it may seem very far away, planet earth is facing its own event horizon, its own tipping point, maybe its own point of no return?
WILL STEFFEN: We humans are now the dominant force, changing the way our planet functions. We're now on a rapidly changing trajectory into something new and different, which is still unfolding. The fact that we are now in a world and in a planet that is now dominated not by the natural forces that change the Earth but we are now in an Earth, in a world that's dominated by human pressures. They are overtaking natural sources of change.
SUZIE: Referring to what is called the 'anthropocene', is Will Steffen. He is an Emeritus Professor at the Australian National University, who has spent his career working with colleagues around the world on issues of earth systems science and the science of climate change.
ANDI: Ever since the industrial revolution, humans have unlocked the carbon dioxied in fossil fuels for energy, eventually changing our atmosphere and creating climate change. Not to mention that in the mid 20th century, we humans have polluted the planet with plastics, radio-activity and other contaminants.
SUZIE: So, Is the anthropocene an event horizon, or even a series of tipping points?
WILL STEFFEN: Look, I think we're at a point where we are approaching the first of these tipping points. Coral reefs, we value coral reefs for the beautiful rich biodiversity that - they're the most biodiverse rich marine systems. In the last five years, we have seen three mass bleaching events. That does not allow enough time in between bleaching events for the reef to recover, and with temperatures certain to rise for the next couple of decades, it looks like we will see the end of the Great Barrier Reef. A good example of a system that has a tipping point, is the Arctic sea ice. That's the ice that floats on the surface of the Arctic Ocean, up around the North Pole. Now, that's very important because during their summertime, which is occurring now, they get sunlight 24-hours a day at the North Pole. That sea ice is important because it reflects that sunlight and keeps it cool up there. But if you lose that ice, then the darker sea water starts absorbing more.That increases the regional temperature which, of course, causes more ice to melt. That uncovers more dark ocean water and you see that the feedback process going on until you pass a point of no return, and you're going to lose the Arctic sea ice no matter what and we think we're very close, actually, to that particular tipping point.
Then you see big ecosystems, like the Amazon rainforest or the big boreal forests. Those are the big northern forests across Canada, Siberia and so on. That if they are stressed too much, sometimes by a combination of deforestation like in the Amazon, but also climate change, which is reducing rainfall over the Amazon, that may hit a tipping point where it burns a lot of forest fires and it irreversibly converts that forest into a savannah or an open woodland.
The same thing is true with the Earth's system. When you start tipping some of these tipping elements, they could act like dominoes, influencing other ones until we could possibly reach a point of no return, where the Earth's system is going to move into a much hotter, much less biodiverse rich state.
So that's the real concern we have out there, multiple tipping points could indeed start a cascade that would take the Earth's system out of human control even if we get our emissions down, even if we stop deforestation, we could not stop the transition of the Earth as a whole into an entirely new state. My prognosis is, is that we have not yet reached a point where we're going to initiate this tipping cascade. We don't know for sure where that might lie. It could lie, in my view, as low as 1.5 degree temperature rise or, it could not activate it until between two and three. We simply don't know.
Of course, the real question I think is where is this leading? We don't know and we can't know because it depends on decisions that our societies make or, are in the process of making, or will make in the future. So I think that's really the critical question that we face is, just where is the Anthropocene going?
So, the way I like to look at it is, we're at a very critical fork in the road now. So I think we need, as we go forward in this decade, sort of a real deep conversation amongst those of us who are in scholarly activities and indeed, civil society and governance as well, to help develop systems that can steer us onto a stabilised Earth pathway and keep us away from these tipping cascades and into an economy that actually is designed to maintain and regenerate the biosphere. The alternative, what I call, hot house Earth, would make it much, much more difficult for human societies to thrive. It would make it much more difficult for most of the ecosystems we value today to survive and thrive and so on. That's the sort of scenario where you could not rule out the fact that our contemporary societies could collapse under that sort of pressure. So I think we're approaching, in this decade, the decade of the 2020s, this fork in the road as to which direction we're going to take the Earth's system.
ANDI: We asked Will Steffen if he had seen a memorable creative artwork about climate change that really resonated with him.
WILL STEFFEN: There was a very nice creative work done by, of all people, the finance people for the country of Singapore. The video was only about five minutes long and it had some beautiful music behind it. A bit of David Attenborough in his usual very dulcet tones, warning us about, we are running out of time. But the images of particularly sea level rise, which is important for Singapore, but also the images at the end of humans out there, doing things differently. We are a visual species and that really struck me. The combination of not very much text, very little science, but some very, very, beautiful images of what the Earth could be if we change the way we went.
SUZIE: You can listen to the extended interview with Will Steffen about ideas for change on our show website.
ANDI: Suzie do you reckon evidence based conversations, decisions, ideas and actions that work, will work if our governments and businesses are on board? So, let's explore the idea of what makes ideas catch on, what makes ideas popular and stick?
SUZIE Malcolm Gladwell, author and now podcaster asked the same question and wrote a book called The Tipping Point in the year 2000.
ANDI: So, let's understand tipping points from a social science economic and marketing point of view.

BRENT COKER: So, Malcolm Gladwell's The Tipping Point. It's one of the first deep looks, actually, into this idea of what makes ideas spread. When he wrote this book, the internet was really in its infancy. This idea of social media wasn't as big and prominent as it is now. This was one of the really iconic works actually, into this idea of what causes fads, or what we call now viral content.

SUZIE: That's Professor Brent Coker a, consumer psychologist and lecturer of marketing at the university of Melbourne. He wrote a book called Going Viral in 2016 on brand marketing in the digital age, influencer dynamics and customer engagement. It's kind of the Tipping Point 2.0.
BRENT COKER: So, there are three main elements to what makes something become extremely popular, according to Malcolm Gladwell. The first is the law of the few, which is essentially word of mouth. These are people who tell others, we call this sharing nowadays. He outlines this law of few as consisting essentially of three different types of people; Mavens, who are, according to Malcolm Gladwell, people who tell others about an idea, or a product, or a thing, or a situation, or whatever it is. Then there are the second type, who like helping other people, sharing useful information. The second type is Connectors. These are what we nowadays more commonly term influencers, like Instagram influencers, or Facebook influencers, people who have a lot of followers. Of course, back then, social media didn't really exist. But it's the same type of concept. These people who are extremely popular and tend to have a following and people tend to copy what they're doing and what they say and listen to what they say.
Then finally, Salesmen. We call this push marketing, really, which is broadcasting a message. There are various ways to increase the persuasion of that message using emotions, for example.
So, the basis of Malcolm's theory is absolutely correct and hasn't been disproven, but the mechanisms behind what causes them have kind of evolved. It seems that consumers have become increasingly jaded over the years, particularly over the last decade it seems, in terms of traditional advertising. We have a good understanding now that consumers tend to trust other consumers more than they trust the brand. So, for example, most people, before they buy anything worth over $100, they go online and they read the reviews of what others are saying. So, for that reason, concepts like influencers on social media are an extremely important part of the marketing mix.
Then there are two other factors, according to Malcolm Gladwell, that increase the chances of an idea or something spreading quickly and becoming well known. The stickiness factor, which is something unique about the phenomenon, that makes it stick in the minds of people.The stickiness factor, nowadays we call that affinity. So, something that's missing from his book in this is this idea of ultra-relevancy. So, as marketers nowadays, we're really looking at how do we access people's value systems, because that's where this idea of affinity and caring about something lies. There are always ideas that people hold, that they dearly hold on to. They really care about it. They're willing to go out there and protest for it. It's that kind of thing. So, marketers are often trying to find out, well, what are those and how can we appease those, in a way?
So, let me give you an example. So, let's say, Billabong, an Aussie brand up there in the Gold Coast, their typical style of advertisement is somebody surfing in a wave or a barrel, as we call them, or a tube, or whatever. But that kind of stuff doesn't go viral. It doesn't really get shared. But Quicksilver, their competitor, came along, they had an image that was extremely similar. The only difference was they did a bit of homework to figure out what's the source of affinity for their target market, which is surfers.
They discovered that one thing that surfers spend a lot of time doing is talking about locations that they've surfed. So, that's a great topic of conversation if you're a surfer. That's the kind of conversation surfers have, so that has to be a key feature in the advertisement.
The other thing surfers really cared about was the environmental health of the ocean. So, they combined those two and they had an image of somebody surfing through the barrel of a wave in an iconic location, in this case it was Java in Indonesia, and showing the amount of pollution that was in the water. You could see it floating in this barrel of the wave that the surfer was surfing through. That shared like crazy.
Lastly, the power of context, how that phenomenon spreads, or emerges in society matters. He really goes into quite a lot of detail at this point, Malcolm Gladwell. He's a New Yorker, for example, and he noticed that neighbourhoods that were neglected, he uses the example of broken windows that didn't get fixed in the neighbourhood, that tended to increase the crime in the neighbourhood and make the neighbourhood deteriorate faster than if a neighbourhood had the windows fixed quickly.
So, the power of context is really the spark that kicks everything off. As long as it's sticky and there are people out there from the law of few to spread that idea, then according to the theory, it reaches a tipping point, much like a snowball eventually rolls faster down the hill and gets bigger at the same time. So, there's that point where something becomes exponential and really takes off.
Timing has a lot to do with it. So, we care a lot about timing nowadays. One of the shortcuts to timing for marketers is basing content on the back of what the media is talking about or what people care about.
This began, actually, since Greta Thunberg, the environmentalist from Sweden, a young girl, started advocating for climate change. In marketing we call this the Greta effect, because we've really seen a strong flow-on effect from that in the way that brands are behaving. In the Effie Awards, that's our big marketing awards ceremony each year, I was having a look at this. There's probably 60 per cent of the gold award winners are using some sort of strategy that plays on the idea of social consciousness, or environmental consciousness, or something about an initiative that's really giving back to the community.
Another one is Carrefour Supermarkets in France. So, they're a large supermarket chain. They found that they were slipping in the ratings, they wanted to improve that. They noticed that there was a restriction in the number of crop strains that were available for them, because they wanted to sell a wider variety of fruits and vegetables, in terms of different types. They discovered that there's a crop schedule in France, which makes it illegal to grow quite a few different types of fruits and vegetables there. That schedule was originally developed to protect the food supply in France, given that the ones that were legal were more likely drought-resistant and pest-resistant and so on.
So, what had happened over the years is that a lot of crop strains had actually become extinct, or very near extinction, because it was illegal to grow them. They wanted to change that. So, they set up something called the Black Supermarket, where they were growing and selling these illegal crop strains, illegally. The public loved it. Then they went through a battle in the courts to get the legislation changed. Then they won. But that shot them to the top of the list, in terms of favourability with the consumers, as well.
ANDI: It's good to see a win-win even if by seizing an opportunity of happenstance.
SUZIE: But many brands and companies still make money by creating need and desire, and by default, harm.
BRENT COKER: This thing called psychological obsolescence and functional obsolescence. So, they sound like big nasty words. But essentially, what that is, is brands try to persuade consumers that they need something new when they don't. So, fashion brands, right. So, your shirt needs to be replaced, we've got a new model, or cars is often used, you need a new car, or technical obsolescence is mobile phones. For example, at one time you could change the battery, you could replace the battery, well, now you can't. Actually, they use special screws to make it very difficult for you to open the phone, because they don't want you fixing it, they want you to buy a brand new one and they want you to swap it.
So, these types of issues are causing a problem actually for many brands, because the communities of people who care about that stuff is growing steadily. ... I was quite surprised at the number of communities that are growing and forming allegiances and all against brands. So, I wouldn't be surprised if that trend continues, as consumers become more and more suspicious of brands' behaviour, in terms of their contribution to environmental problems.
LEILANI WANG: Thanks go to Margaret Wertheim, Will Steffen, Brent Coker. The full unedited interviews of all guests are available on our web page. Thanks go to the University of Melbourne and the Centre of Visual Arts.Your hosts and researchers are Suzie Fraser and Dr Andi Horvath. Our sound engineer is Archie Cuthbertson. The producer is Dr Andi Horvath. This podcast was recorded in August 2020.

ANDI: Hey Suzie, did you ever see the 2011 American thriller movie called 'Contagion'?
SUZIE: Andi, not a favorite of mine, it's about a worldwide pandemic, which we are kind of living in right now. But I do know, the movie really drove home "R-0", the reproduction number, that is, how many people one person can infect creating a mousetrap cascade.
ANDI: Yes the movie really drove home the idea of the epidemiological phrase 'spreads like a virus' which is where we get the business phrase 'viral marketing' from.
ANDI: You know, Suzie, listening to our guests talk about the ecology of influence and the influence of ecology reminded me of two things. One, a useful quote - I don't know who said it, but it describes the Greta effect: "Courage is contagious. When a brave person takes a stand, the spines of others are often stiffened." And two, a poster outside my local cafe that says: "Kindness is contagious".
The speed of climate decline is reaching an alarming tipping point. And it's social media influencers and creative artists who are helping hold the big companies to account, and going viral.
In this episode, we explore how the art of viral marketing can influence science for good.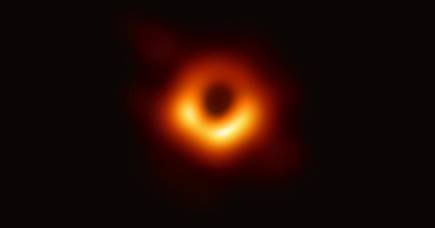 Climate scientist Professor Will Steffen reminds us that we're at a very critical fork in the road now.
"We're at a point where we are approaching the first of these tipping points. In the last five years, we have seen three mass coral bleaching events, and with temperatures certain to rise for the next couple of decades, it looks like we will see the end of the Great Barrier Reef," he says.
Author, science writer and artist, Margaret Wertheim and her sister Christine Wertheim led a project that crocheted a coral reef with thousand of other artists from all over the world, displayed at the Venice Biennale. "The project brings together mathematics, science, reflections on global warming, and handicraft," Margaret says.
Harnessing global action can also be achieved through a marketing 'tipping point' explains consumer psychologist and lecturer of marketing, Professor Brent Coker.
"This effect began with Greta Thunberg, the environmentalist from Sweden, when she started advocating for climate change. In marketing we call this the 'Greta effect', because we've really seen a strong flow-on effect from that in the way that brands are behaving," he says.
This episode features:
Margaret Wertheim, Australian-born science writer, curator, and artist; Dr Brent Coker, consumer psychologist and lecturer of marketing at the University of Melbourne and Professor Will Steffen,Emeritus Professor at the Fenner School of Environment and Society at the Australian National University.
This podcast was made possible by the University of Melbourne and the Centre of Visual Art.
Your hosts were Dr Andi Horvath and Dr Suzie Frazer, audio engineering was by Arch Cuthbertson, with production assistance from Silvi Vann-Wall.

This episode was recorded on the 11th of August 2020.
Subscribe to Eavesdrop on Ideas through SoundCloud or RSS.
Banner: Margaret Wertheim's crochet coral reef/ Supplied
Subscribe to Eavesdrop on Ideas through SoundCloud or RSS.