Law, science and the forging of "truth"
Professor Sheila Jasanoff on how science and the law interact or compete in shaping public reason
VOICEOVER

Welcome to Up Close, the research, opinion and analysis podcast from the University of Melbourne, Australia.


LYNNE HAULTAIN

Hi, I'm Lynne Haultain and welcome to Up Close. We talk about science as revealing and describing the immutable laws of nature, and the laws of men, the structures of our societies, and the frame through which we judge and rule. But what's the interplay between science and law? How do they influence each other and where and when do they compete or come into conflict? According to our guest in this episode, the relationship between them tests certainty, judgement, and progress in very revealing ways. Sheila Jasanoff is the Pforzheimer Professor of Science and Technology Studies at Harvard University's John F. Kennedy School of Government, and a leading thinker and writer on science and law. She's in Melbourne as a guest of the Melbourne Law School. Sheila, welcome.


SHEILA JASANOFF

Thank you very much, Lynne. I'm happy to be here.


LYNNE HAULTAIN

Lovely to have you. Well, let's talk about this interplay between science and law. In a number of your writings, you have teased out a number of strands around this interplay. But let's talk about initially, the way in which science and law are characterised, and how they confer power and create influence both in their separate ways and together. You say that both law and science share an internal morality. Let's talk about some of the parallels between them. How would you describe those?


SHEILA JASANOFF

It's a two-sided coin because on the one hand, people think that law and science are doing two very different things; that science's business is to tell us the truth of the world as it is, whereas law's business is to tell us what we ought to be doing as a society. That characterisation leaves out the morality of science, suggests that science does not have any morality in fact. At the same time, it suggests that law is not so very interested in truth telling. In my work, I've tried to complicate that picture. So on the one hand, the morality of science has to do with the very fact that science ought to be representing the world as it is in a certain way, that there are certain virtues associated with trying to tell the truth about nature. This is why we have things like peer review for instance, which is a way of making sure that when a scientist proclaims something about the way nature works, that it's not just a subjective
statement, but that it is borne out by the observation of others as well.

There's no law that says in order to have science be right, you have to have peer review. This is something that society arrived at as a way of checking on the validity of the kinds of observations we make. So that's just an example of the way that there is something that we could call virtue or morality on the side of science. Equally on the side of law, law would be nowhere if it were not a truth-finding institution. Many of the rules of evidence in law are constructed precisely for the purpose of making sure that law doesn't go too far astray from the way that any normal human being would understand the world as it is. So I think that we have to begin by taking those initial characterisations not at face value; rather, to see that there's a doubling of purpose, if you will, on both sides of the occasion.


LYNNE HAULTAIN

That peer review question is interesting in that you could say that precedent law, that the sort of testing of legal theories and ideas through the court process is also a form of peer review, could you?


SHEILA JASANOFF

Yes, absolutely. I mean it's actually interesting that you say so. One of the things that sociologists of law have been noticing lately is that in this era of electronic communications, judges will sometimes send their opinions around to other judges for review. So that is actually an expansion of what already was a kind of inbuilt power of peer review as you suggest. The Supreme Court of the United States listens more readily to an appeal if there is a division in the lower appellate courts. Now, that suggests that that kind of horizontal peer review that you're talking about, has failed in a sense, that judges are disagreeing, and then it requires a referee, in the shape of the Supreme Court, to come in and sort out what has been going on. So yes, that's a place where one might see a kind of parallelism, in the standards by which society chooses to judge whether a conclusion is reliable or not. Whether it's a legal conclusion or a scientific conclusion.


LYNNE HAULTAIN

To take us back in time, I suppose the Enlightenment was really the period where we decided, or it was received, that the law and science, as it was then being explicated, were great truths that were powerful, that were progressive. That had the opportunity to not only create nation states and all that went with that, but to solve some terrible human problems, like poverty and disease and the like, and they were seen as enormously powerful.


SHEILA JASANOFF

They have always been seen as powerful. I think historically, science in the scientific revolution, built on pre-existing ideas in the law. So law already had ideas of witnessing and the studies of science - the rise of experimental science in the seventeenth and later eighteenth centuries, points to the fact that the experimental method relies in the same way on witnesses, people who can testify to the fact that the experiment was done as the experimenter relates it and that the right result was achieved. Because otherwise, you don't have confirmation that this is indeed the way that nature works. So laws of nature, to some extent, built on a pre-existing idea of law and lawfulness and then over the next couple of centuries, we've seen an enormous increase in this progressive ideology that you're talking about. Maybe reaching a kind of pinnacle after World War Two, with the notion that the world's inequalities could be resolved by harnessing science and technology for progress.


LYNNE HAULTAIN

Or that we can make it to the moon?


SHEILA JASANOFF

Well that as well. That's a very particular vision of a particular society.


LYNNE HAULTAIN

But it really was seen as the two sides of that coin moving us forward as a race, as a people, as a united endeavour.


SHEILA JASANOFF

But somewhere along the way, I think it came to be seen as a little bit less of a partnership and more of a guided dictatorship, if you will. Not that science and law are operating independently of one another, as twin engines of enlightenment, progress, justice, what have you. But that science and technology are telling us something about true progress in the world and then the law's job is to make sure that those ideas, those values, get written into prescriptive form so that society can follow them. If you want to identify a single critical impetus in my work, it's to try to restore that older idea of twin engines of progress, instead of law being led almost by the nose, while science tells us the right courses for civilisation to follow.


LYNNE HAULTAIN

Well let's talk about some of those interactions that have led to, I think, some ups and downs in the relationship between science and law. Because in the US, where you're based, that inter-relationship can be very, very direct between the science and law. I'm thinking here of the times when science makes and changes law. The example that comes to mind that you've written about is the Brandeis Brief. Where it was hoped that scientific evidence of the better working hours for a group of people in Oregon might result in a change in the law and in a reduction of the mandatory working hours. It didn't actually turn out like that, sadly. But that was the attempt to introduce scientific evidence, as it was seen at the time, into a legal domain.


SHEILA JASANOFF

Yes. I think the earliest modern examples of expertise being enrolled in that way would go back at least a hundred years further. The interesting thing about the Brandeis Brief that you mention, is that it's one of the earliest examples of massive social science data being mobilised, not just natural science data, but how rivers run and whether pollution will wear itself out or whether it needs some other kind of intervention. This was one of the early cases in which a practising lawyer at the time - Brandeis eventually became a judge - conceived the idea that the progressive agenda could only come into being if one could establish as a factual matter that there was a need for restrictions on working hours. He was going against, what was at that time, the Supreme Court's understanding of the law of contract and how health and safety measures violated the law of contract.

So Brandeis was trying to overturn what seemed a subtle legal view at the level of the Supreme Court and he conceived the brilliant idea that to do that, he could mobilise a lot of facts. So he wrote a 120-plus page brief, which was quite remarkable in those days.


LYNNE HAULTAIN

We're talking at the beginning of the twentieth century, so it's quite some time ago.


SHEILA JASANOFF

That's right.


LYNNE HAULTAIN

But that notion of the introduction, both of evidence in such huge amounts and the new and emerging fields of social sciences and social observation for purposes of legal change, lead us into some very interesting territory. The rise of psychiatry and psychology in particular, and the way in which they're represented in the law, because it becomes very stark in the legal context, whether or not people can stand trial; whether or not they can be charged; whether or not they can be convicted. All that sort of science if you like, comes to bear in a very overt way.


SHEILA JASANOFF

Yes. There is this thirst on the part of society at large, to understand what is in the mind of somebody who could act like that. Whatever the "like that" is. You know, whether it's a Ponzi scheme or a murder or infanticide. I mean there are these extreme forms of human behaviour where we don't have a direct window into the mind of the perpetrator. You may have noticed something about the legal dynamics of what happened with the Anders Breivik case in Norway. Since they're not a litigious society, unlike the United States, they had never had such a high visibility case. I mean, this is Breivik who went out and murdered close to 70 young people out of the conviction that Norway was being invaded by foreigners, who were destroying the fabric of the society.

It was the first time in Norway that they had had this very high-level debate between different schools of psychiatry about whether the man was sane and therefore should be treated according to the normal rules of civil law, or should be deemed not sane and hence treated as a psychiatric patient. I've found that case, because it was so painful as an event in history, to be one of these heuristically interesting moments where our ability to satisfy ourselves, that we understand what's going on, bumps up against the limits of what we can know and how we can know it.


LYNNE HAULTAIN

In that circumstance, as I understood it, one side of the debate was that he was paranoid schizophrenic and therefore insane and incapable of standing trial under normal civil circumstances. The other side was that he was sane, but suffering, I think, it was personality disorders.


SHEILA JASANOFF

That's right.


LYNNE HAULTAIN

He himself insisted that he was sane, which was a fascinating development in itself. But I suppose the fact that it could be contested is one of those moments where the lay world would sit back and think, "Well, how can we trust this, given that two sets of practitioners in the same field have come up with two different outcomes?"


SHEILA JASANOFF

It's often said that legal contestation fills the public with doubts about the veracity of science and the reliability of science. I'm not sure that that's a correct analysis, because with any high-level dispute, particularly in the US where many disputations get translated into legal cases, people are rather used to scientists taking the two sides of a situation. If you look at law suits that are generated by the public, people who have not felt their interests to be adequately represented — I'm thinking of people who are living near a polluted facility for instance and they detect problems in the health of themselves or their families, their children. The first thing that people do in those circumstances is go off and look for the expert witness, who is going to testify to the fact that although this was not common knowledge, what they're experiencing really is grounded and something that could be called science.

So I think at least the American public is quite used to the idea that if you have a case to pursue in court, one of the ways to do it is to enrol the science. This is why I'm a little sceptical of the claim that somehow the public is innocently sitting there, thrown into deep confusion because scientists are disagreeing. Because I think most of the public is quite used to the idea of having their own scientific representative, much the way that they have their lawyer.


LYNNE HAULTAIN

Yeah, although I would argue that the instance with psychiatric assessments is particular. As you say, the cases are often so dramatic and so painful that people are despairing that there is any truth to be found in psychiatric assessment.


SHEILA JASANOFF

One of the things that I say about these kinds of cases is that what's being settled at one and the same time is not just a question of the scientific truth of how a person is or how nature is or whatever, but at the same time a moral question. In the Breivik case in particular, this was so obvious because the Norwegian legal system, unlike the American for instance, treats everybody who is sane and has committed an offence, a legal offence, as being capable of being rehabilitated. Therefore, their maximum sentence is really quite low by other western standards. They don't have life imprisonment. So by judging, whether Breivik was sane or insane, the Norwegian judicial system was at one and the same time making a judgement about whether he was capable of being rehabilitated or not. So that second thing is the moral conclusion that hangs on that first scientific judgment, and you can't separate the two together.

I suspect that many people's attitudes about how that case should have come out hinged sooner on the question of what kind of punishment he should get, and less on the reality of the diagnosis.


LYNNE HAULTAIN

That's a fair point. I'm Lynne Haultain and today on Up Close, we're talking about the nexus of science and the law with preeminent thinker in this field, Professor Sheila Jasanoff, from Harvard. Professor Jasanoff, you've already alluded to the issue of expert witnesses and this also is a very rich vein of interest when it comes to the way in which science and law interact. Scientists in courtrooms are often, in the US tradition at least, appointed by their parties, as opposed to court appointed, which they can be in other jurisdictions. So often you literally have duelling experts who are often times, showmen, or are determined to outshine their opposition with their performance. You'd have to say that truth and/or justice are the losers in this.


SHEILA JASANOFF

That account, while it is true as far as it goes, underestimates the power of the American judiciary to actually appoint their own experts. This has been done for a very long time. Judges can request special juries. They can appoint special masters, single people; they can appoint entire committees to give them advice. I think, at the end of the day, the only thing that the American system rather insists on is that whatever technical opinions are produced, whether by the court-appointed expert or by the party-designated experts, all of it should be open to cross examination. So, not as in the continental European system, where the judge does most of the appointing and it's the very rare exception that the parties get to bring their own experts. In the American system, all of it is thought of as input to the court and hence. part of your right to a fair trial that you have to be able to cross examine.


LYNNE HAULTAIN

But there was a period where there was concern that juries would be snowed by expert witnesses. That they would be so befuddled by the technical content that they wouldn't be in a position to make a sound judgement.


SHEILA JASANOFF

That has always been another of these abiding myths, and there's no question that juries in many places are drawn from the more socioeconomically disadvantaged classes. This depends partly on the area of the county you're in. Even though it's a civic duty to be on a jury and it's everybody's duty. Nevertheless, when one actually gets to looking at jury composition, it's often the case that parties exercise a lot of care to rule out the people who would be most knowledgeable. To some extent, the dynamics of the adversary system end up creating juries that are not exact reflexes or reflections of the society from which people are drawn. But nevertheless, most people I know have actually served on juries. I've certainly been called. As it so happened, I was excused because there were no cases on that particular occasion. But it is very much part of the working mythology, not just the mythology of the American idea of citizenship, that you actually have a role to play and to serve on a jury.


LYNNE HAULTAIN

I suppose it goes though, to who makes the decisions and who is best placed to judge. Whether or not the jury is well enough placed to make judgement on technical issues or psychiatric ones is debated long and hard, isn't it?


SHEILA JASANOFF

Well we were talking before about social sciences and their relationship with the law. As you know, one of my claims is that many of the sciences, particularly social sciences, but other ones as well, have actually received their start by being called upon by the law. One interesting area is the entire science of jury behaviour, which is now a well-known branch of the social sciences. If you want to study criminology or law in society, quite possibly you would be required to take a course in something like this. So the very fact that juries play such a central role in the American judicial system has created an entire branch of quantitative and other study to see how jury bias creeps in, how the selection process can guard against that kind of bias, and so forth.


LYNNE HAULTAIN

That goes to all sorts of analysis of the way in which law enforcement is undertaken too. I know that you've made reference in your writings to line ups. The fact that if you show a witness a person at a time, as opposed to a group of people at once, then the eye witness accounts could be more relied upon.


SHEILA JASANOFF

Yes. Eyewitness testimony is extremely interesting because in spite of the fact that there's quite a grown body of evidence, that our eyes deceive us all the time. Particularly when questions of race or difference are at stake, and also under crisis conditions, people don't remember exactly what they saw and remember what they think they saw or wish to have seen. Nevertheless, the courts remain quite wedded to the idea that seeing ought to enjoy a special place in the law. So despite the efforts of a number of prominent social psychologists, eyewitness testimony still remains an input into the court system.


LYNNE HAULTAIN

There's another branch of science which has had a huge impact in the law, a harder science if you like, and that's DNA testing. Which has just has this fascinating dance really with the law over time. A sort of microbiological process which has ended up shaping a number of fascinating ways, the way in which law enforcement is undertaken, retrospective case analysis, and the legal response to that has had an interesting impact on the growth of DNA and forensic science all together. It's been a fascinating process.


SHEILA JASANOFF

I think the word dance is very well chosen there. Because each side has been a more or less willing dance partner at various moments. When DNA testimony was first introduced into the American courts, it was imported from the UK, where the technique was originally developed. The first, close to a couple of hundred times that DNA fingerprinting, DNA-typing evidence was introduced into the courts, it was accepted almost without question. You said before that juries get snowed. But judges also get snowed by science quite frequently and particularly when we're not talking about the rarefied reaches of the federal appellate court system or the Supreme Court and we're instead talking about lower level state courts, where they've never seen this kind of evidence before, there was a tendency to be very respectful of the claims.

So only after many successful introductions did we finally get to a case in which very distinguished scientists were called by both sides. They then discovered that there was nothing resembling standardisation that had gone on behind the use of DNA testing. Their appalled reaction, that juries and judges were relying on this non-standardised, quite arbitrarily used, technique then led to a kind of hiatus in which law enforcement agencies had to clean up their act and improve the way things are being standardised. Now we have a whole industry that's using DNA evidence to exonerate people instead of convict people, which is also a very interesting development.


LYNNE HAULTAIN

Things like the Innocence Project, which we're aware of in this country too.


SHEILA JASANOFF

Precisely.


LYNNE HAULTAIN

But that is such a fascinating, and very positive case study of the interplay.


SHEILA JASANOFF

It's a positive case study and a good reminder that science does not come finished, packaged up, tied up in ribbons, and ready to go when the law first starts using it. Another of the things that I say is that very often, it's very experimental scientific techniques that first find their way into court. Because so many of the disputes that society finds itself confronted with, don't have a science readymade back of them. So many environmental pollution cases for instance involve things like mixtures of chemicals, or long-term exposure at very low levels, or substances that have never been adequately tested because they were not meant to be where they are. Or situations in which employers, for instance, have not been monitoring their workers. Possibly because they didn't suspect something, possibly because they did suspect something and didn't want there to be evidence.

So very often the law is confronted with these situations of first impression, as lawyers like to say, and then the science has to catch up to society's needs, which is a paradoxical thing. Because the much more general view is law is always scrambling to catch up with the science. But I think it's very useful for us as modern societies to remember that very often it's the knowledge that needs to catch up to society's need for norms.


LYNNE HAULTAIN

The other way around. Well we're still chasing Star Trek-type phenomena aren't we? I'm still waiting to teleport. Just picking up on that point, Sheila, the scramble if you like, of science to catch up to law or to catch up to human condition and concern really brings us, I suppose, to that big question about how science and law are going to interrelate when it comes to global issues. Like climate change and globalisation, where the law hangs in nation state constructs, and science is trying to join the dots much, much more widely. How will the two manage to engage and produce an outcome that will, I suppose, move us forward from a really vexed position? It seems to me that we're always hoping that science is going to save us. But it may not.


SHEILA JASANOFF

You know, I think that the law that we're talking about is every bit as global as the science itself. I think we've seen in tandem, an evolution of people's recognition of the levels at which law needs to be made. With climate change, we've had effort after effort. I think that the questions about international law raise a whole different set of problems. Because it's codified in different ways, there are no enforcement authorities, it evolves in different stages, and there's not as much of a one-to-one relationship between making knowledge and making judgements based upon knowledge that you see in much more mundane domestic situations, such as liability law where somebody has used a piece of machinery and got injured or somebody has died in an airplane crash and claims compensation. I mean those are far more direct connections.


LYNNE HAULTAIN

So you would say that that gap, the fact that the science is not settled, is acceptable to a greater extent than it would be in other circumstances.


SHEILA JASANOFF

Well it's not that it's acceptable. I think it has to be accepted. I'm saying that it's connected to a similar uncertainty about the ways in which law-making and international treaty-making in particular, should proceed. Around climate change, I think it's safe to say that the fundamental questions about — is it happening and are human societies responsible? — that that has come to be so widely accepted that the questions now have shifted much more to a moral territory. What should we do about it? Whose responsibility is it to do something about it? Those are questions on which law has a lot to say. But before that, there's a politics question, because everybody recognises that the responsibility for creating the problem has evolved very differently in different parts of the world. Here, in the southern hemisphere, you're situated near some of the island territories that are most threatened by climate change.

Again, I think most of the world recognises that these are some of the societies that have been least responsible for the problems, and yet are among the most vulnerable. Now, surely international agreements will have something to say about what happens with these societies. I mean, if the island nation becomes submerged, then what happens to the 150,000 people? How do they maintain cultural integrity? Do they maintain cultural integrity? Or is life and survival at that level the only thing that we care about or can do anything about? I mean these are very weighted questions. Science can't answer them. Science can, at best, give some indication of just how critical and how needful the solutions are. But I think we have to turn to other resources to get at some of the answers.


LYNNE HAULTAIN

Another conversation. I look forward to that one. Professor Sheila Jasanoff, thank you so much for being with us. Is it like a DNA double helix perhaps? The interrelationship between science and law?


SHEILA JASANOFF

I suspect it's not as smooth a spiral as the DNA helix is understood to be. But thank you very much. It's been a pleasure being here.


LYNNE HAULTAIN

I've been speaking with Sheila Jasanoff about the law and science. Sheila is the Pforzheimer Professor of Science and Technology Studies in the John F. Kennedy School of Government at Harvard, and the author of a number of books and many, many articles on the interplay between science, technology, policy making, and the law. Some of which we'll list on our website. Up Close is a production of the University of Melbourne, Australia, and this episode was recorded on 12 May 2016. It was produced by Eric van Bemmel, with audio engineering by Gavin Nebauer. I'm Lynne Haultain, thanks for listening, and I hope you can join us again soon.


VOICEOVER

You've been listing to Up Close. For more information, visit upclose.unimelb.edu.au. You can also find us on Twitter and Facebook. © 2016 The University of Melbourne.
We speak to legal scholar and social scientist Professor Sheila Jasanoff about how science and the law interact or compete with one another in the formulation of public reason – in the economy, the courts and the political landscape.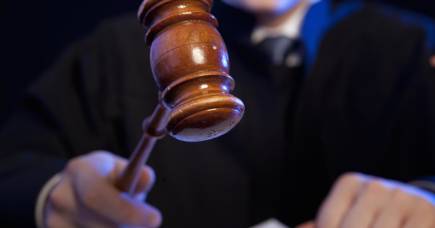 "It's a positive case study and a good reminder that science does not come finished, packaged up, tied up in ribbons, and ready to go when the law first starts using it," says Professor Jasanoff.
Subscribe to Up Close through iTunes, SoundCloud or RSS.