Blade Runner 2049: Identity, humanity and discrimination
Blade Runner 2049, like the original, is about what it means to be human. But the ethical implications of cloning could prophesize an ethically fraught future
I first saw the original Blade Runner in 1982 at Pinewood Cinema in Melbourne's outer suburbs as a first-year medical student. In 2017, I saw Blade Runner 2049 as Professor of Practical Ethics from Oxford and Distinguished International Visiting Professor at the University of Melbourne.
Despite the 35-year gap, both films challenge what it is to be human.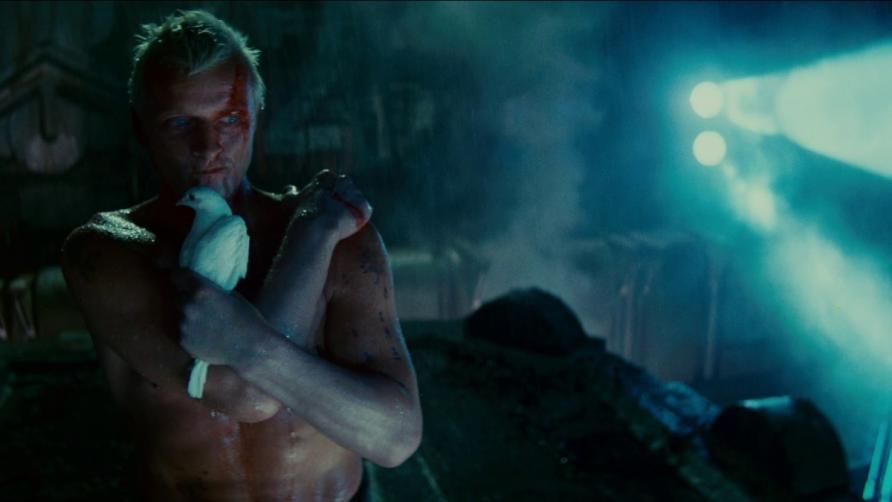 In this fictional future, bio-engineered humans are known as replicants. Blade Runners "retire" or kill these replicants when they become a threat to society. In both films, we are left wondering what difference there is between a human and a replicant. In the original, rogue replicant Roy Batty – played by Rutger Hauer –comes across as more human than the humans when he delivers his famous "Tears in the Rain" speech.
"I've seen things you people wouldn't believe. Attack ships on fire off the shoulder of Orion. I watched C-beams glitter in the dark near the Tannhäuser Gate. All those moments will be lost in time, like tears in rain. Time to die."
The Human Question
The films raise fundamental questions about personal identity: who are we? What defines the existence of a person from one moment to the next?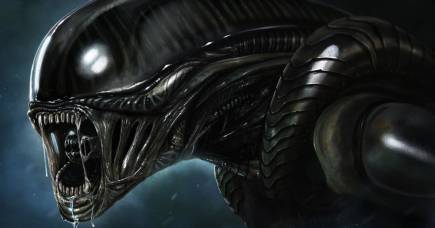 Thematically, there is the suggestion that the biological mass, the body, is not what matters, but the mind. In the original, bioengineered Roy seems as human as Harrison Ford's Rick Deckard – as human as someone could be.
In 2049, the idea is extended further still. Officer K – played by Ryan Gosling – has a girlfriend Joi (Ana de Armas) – she is a creation of Artificial Intelligence (AI) but seems as real as the other characters.
In the Blade Runner films, it is the psychological life, the mental states including dispositions, character and memories that matter, not whether one is a natural human or a bioengineered replicant, or even AI. This implies that AI, if it were to become conscious and have the same mental states as us, should be treated as one of us.
These issues of moral status already face us today.
Scientists in the US and Japan are creating pig-human chimeras using a procedure called blastocyst complementation. A pig embryo is taken and gene editing knocks out the genes for an organ, for example the liver.
In the future, a human skin cell could be taken from a person needing a liver transplant. This would be cloned to produce induced pluripotent stem cells of that person and would then be injected into the early pig embryo. The result would be a pig-human chimera where all the cells in the body are a mixture of pig and human, except the liver. The liver would be human and could then be extracted to save the life of a sick person.
The problem is that it is difficult to predict how human or pig the chimeric organs, including the brain, would be. It is possible the brain could be quite human, but the appearance be pig-like.
How such an animal ought to be treated, and whether it is ethical to take its liver, will depend on its mental states. It could be closer to human than to pig. It will, however, be extremely difficult to assess its psychological capabilities and mental states since it would not have direct language.
The pig-human chimera would be a kind of organ replicant. How it should be treated will depend not on its species membership, or what it looks like, but on what kind of mental states it has.
The Future of Discrimination
Another issue raised in both films is the unjust treatment of the replicants because they are biologically different, though their mental lives turn out to be very similar to ours. In many ways, they are better than us, more humane.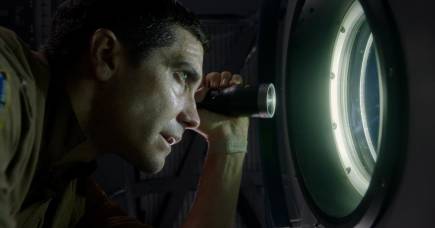 Our biological origins are irrelevant to our moral status and how we ought to be treated.
I coined the term "clonism" – which describes the poor treatment of clones of existing people compared with non-clones. Clonism is what occurs in Nobel prize winning author, Kazuo Ishiguro's novel, Never Let Me Go. This issue arose in debates around in vitro fertilisation before the 1978 birth of the world's first IVF baby.
People worried that "test tube" babies would be discriminated against, teased or treated as socially inferior. They haven't been and nor of course should they be – the process of conception is irrelevant to their moral status and rights.
This will come up if people are genetically selected or even born as the result of gene editing. What was science fiction in 1982 is fast becoming a reality. The prospect of bioengineering human beings using gene editing is with us.
One possible use would be to prevent catastrophic genetic disease in cases where couples have a sole remaining embryo during IVF. But the possibilities could extend to endowing humans with unprecedented abilities as genes could be transferred or introduced from any part of the animal or plant kingdom.
An Inner Life
The moral of the Blade Runner films is that what matters is the quality of mental life, not its biological origins, or even whether it is "original." In the future, new life forms will exist with mental lives, some of these will be biological in origin and others will arise from AI.
These lives ought to be respected and treated according to psychological properties, not according to physical appearance or the origin of their "hardware."
In the years since 1982 when Blade Runner was first made, cloning of human beings either by nuclear transfer or embryo splitting has become possible. Genetic selection using whole genome analysis of every gene in the genome is on the horizon.
Gene editing is being done on human embryos and artificial intelligence is increasing exponentially in power. Yet a failure of philosophical understanding of identity and moral status pervades our discussion of these life changing advances in science. Our scientific powers have inordinately increased in the last 35 years but our moral insight has progressed very little.
Banner image: Warner Brothers Entertainment Inc.