Teaching children through play? It's as easy as 1, 2, 3
Integrating 'intentional teaching' into everyday interactions with children can set them on the road to success and happiness
Ella, perched rather precariously on a kitchen stool, is stirring something in a bowl with a child-size wooden spoon and an oversized apron. "It's still sticky Mum," she throws over her shoulder. "And my arms are getting tired."
"How long do you think you've been doing it?" her mother responds. "What does the egg timer say?
"The sand's only half way through, but could you take your turn now?"
A conversation like this, which brings concepts of mathematical ratios to an everyday activity like baking a cake, beautifully illustrates how 'intentional teaching' can be incorporated, within play or a more structured activity.
Collette Tayler, Professor and Chair of Early Childhood Education and Care at the Melbourne Graduate School of Education at the University of Melbourne and lead researcher on the E4Kids study, says that such interaction – giving context and depth to everyday activities – is vital to children's development.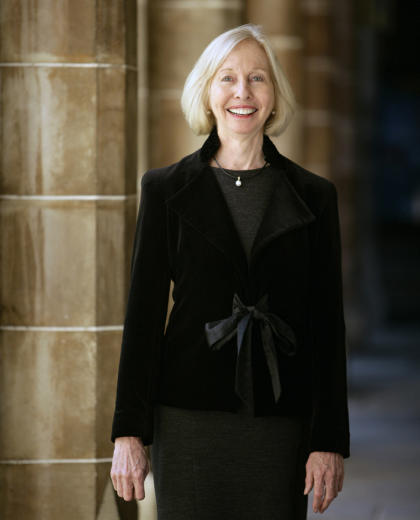 "Within play-based approaches that support children's learning, the E4Kids study provided evidence that what we call intentional teaching makes a significant contribution to the learning and development of children," says Professor Tayler.
"Children need to be receiving more of an educational experience in early childhood education and care programs than was previously thought."
E4Kids is a five-year research study funded by an Australian Research Council Linkage Grant. The first and largest of its kind in Australia, researchers are due to report their findings at the end of this year.
Conducted in partnership with the Queensland University of Technology, the Victorian Department of Education and Early Childhood Development, and the Queensland Department of Education and Training, it has followed and tracked a group of more than 2600 three and four year olds in a range of settings, from childcare – both home and centre-based – to kindergarten, preschool, and through to the early years of primary school.
What the E4Kids study has demonstrated is that the knowledge and skills children develop across several years before school are crucial to their development and progress after they enter school.
"Intentional teaching requires the adult to be aware of the individual child's understanding and capabilities, to actively listen, and engage each child in back and forth conversation, nudging them to extend their knowledge and skills."
Karen Donald is a primary teacher and mother of two girls, Ella (four) and Iona (nearly two). Cooking is one of her favourite pastimes, and one she likes to share with her daughters.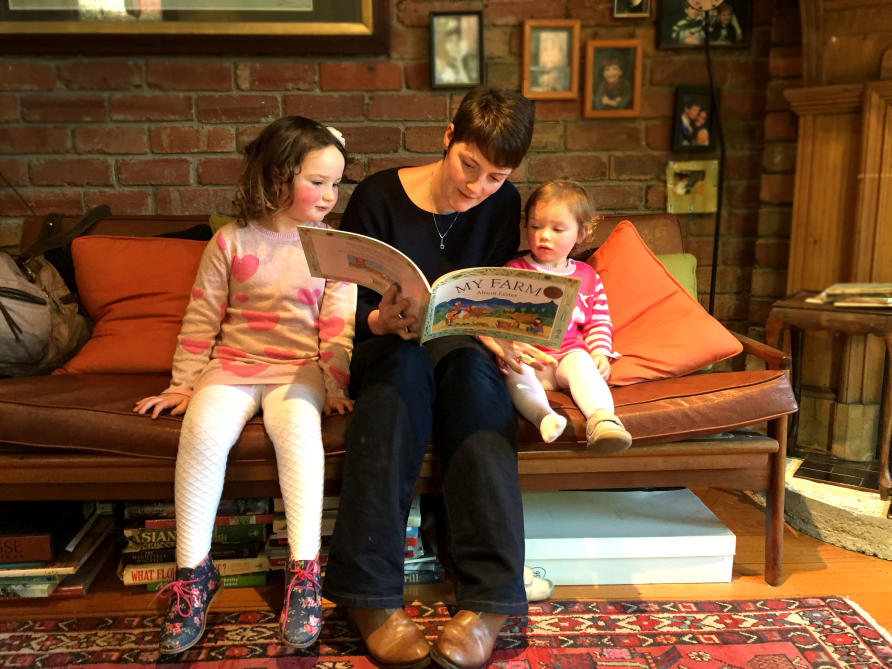 Only a relatively recent graduate, Ms Donald became aware of the methods of intentional teaching during her tertiary studies and teaching practice, and now incorporates its general principles into her interaction and the conversations she has with her children.
"It's actually quite easy to incorporate some intentional teaching into everyday activities with the girls," says Ms Donald, "and reassuring too.
"Rearing children has its challenges. Not least of which is knowing what will best secure their happiness, their ability to socialise well and in a kindly way with other children their age, and maximise the likelihood of success in their future life.
"Because I enjoy it, I find it easy to use cooking as a vehicle for introducing concepts to my girls such as colour, numbers, recognising words and, in social terms, sharing and cooperation."
Although intentional teaching is now practised across many childcare centres and kindergartens, and was embedded in the Victorian government's early years learning framework in 2009, the educational function and purpose of early childhood programs it is still relatively unknown in the general population.
Common beliefs about child care programs still focus on socialisation and workplace-support benefits, and under-recognise the educational benefits.
"Increasing the educational aspect of learning through play-based programs will especially benefit children who struggle in their first years of school," says Professor Tayler.
"Learning experiences that advance young children's knowledge and skills occur at home, in child care settings and kindergartens as well as in school.
"And the evidence is clear that these early experiences are an important influence on a child's personal social and intellectual development in both the short term and across the lifespan."
"Children who experience, inside of play settings, more instructional support to clarify concepts, and build understandings and language tend to do better in the long run."
Great learning games we can play
Read together, right from birth
Books with clear pictures, fun rhymes and stories provide a rich source of material for conversation and investigation that clarifies words and concepts – Talk about the pictures. What's happening? What do you think will happen next?
Introduce maths into the equation – be explicit about patterns and numbers
If your child asks for an apple from the fruit bowl which holds three, ask how many are now left.
Encourage your child to learn from more knowledgeable peers

Just see how quickly your child will learn how to tie their shoelaces if shown how to by someone near their own age.
Give your child the opportunity to set their own goals
Encourage your child to decide when something is successfully completed and when to move to a new activity for the day.
Join in your child's play
Use role plays as learning opportunities and to stimulate imagination, following your child's lead in the play.
Turn everyday activities into a learning opportunity
Something as mundane as getting dressed or preparing lunch can turn into an interesting interaction – counting buttons, choosing colours, etc
Ask open ended questions
Why do you think that happened? Is that what you would have done?
E4Kids set to report its findings
In late 2015 the E4Kids longitudinal study of more than 2600 children from the major metropolitan areas of Brisbane and Melbourne, and the country areas of Shepparton and Mt Isa, will report its findings and summarise the work conducted from 2010 to 2015 by E4Kids investigators based at the Melbourne Graduate School of Education.
The study addresses:
early childhood education and care program access and usage
availability and quality of Australian early childhood education and care
quality of early childhood education and care programs
types of early childhood education and care programs and children's skill development
home-based literacy activity and children's cognition
children at risk of poor progress.
Banner image: Baby Thomas playing. Photographer Patrick Jayne and Thomas. Creative Commons.