Treading softly in power diplomacy
Museums have emerged as new and effective actors of cultural soft power, including outside the West in countries like China and Russia
Liberal democracies are often assumed to be much better placed than more authoritarian governments to exercise "soft power" – influencing others through cultural attraction and persuasion.
A democratic environment, it is argued, increases the capacity of civil society to participate in cross-cultural initiatives and transmit cultural values, ideals and traditions abroad. By contrast, more authoritarian regimes are criticised for a lack of "soft power," reflecting a weaker civil society that doesn't have the economic resources and political legitimacy and freedom to represent their countries on the global stage.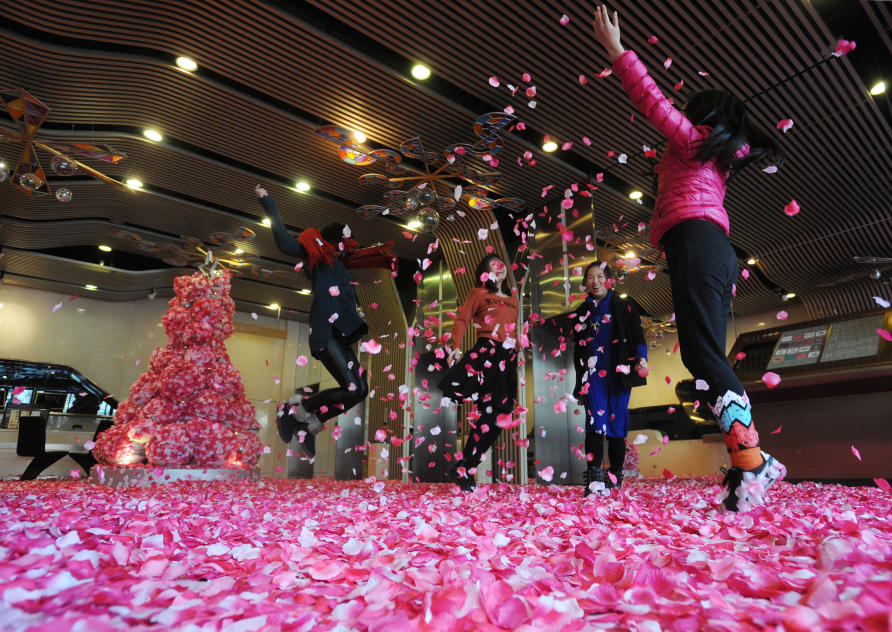 This view explains why, as seen from the West, efforts at soft power from the likes of China and Russia can often appear heavy-handed.
Examples range from state-sponsored international broadcasters like Russia Today and China's CCTV, to internationally-orientated government cultural institutions like China's Confucius Institutes and Russian World Foundations. Mega events, like the 2014 Sochi Winter Olympics in Russia or the 2008 Beijing Olympics in China are also exercises in soft power.
In the West these efforts by China and Russia are usually portrayed as "old diplomacy" or a "one-way flow of communication" that lacks credibility and can be better understood as channels of propaganda. But this view doesn't account for the new cultural actors that have emerged in these countries and are engaging with the international community through programs and channels that don't necessarily fall under the direct control of their governments. These include museums.
Museums around the world in the 21st century are no longer solely dependent on government funding to operate internationally. Museums today build new branches in different countries, collaborate with global brands, and even generate their own profit.
Since the 2000s, when the Guggenheim Museum successfully implemented its global expansion, franchised museums have multiplied around the globe. Interestingly these strategies aren't limited to Western museums.
In China, for instance, in 2008 Adrian Cheng, a Chinese billionaire from Hong Kong, opened his now famous K11 Art Mall chain. As the first fully retail-oriented museum in the world, K11 employs a new art-commerce business franchise model.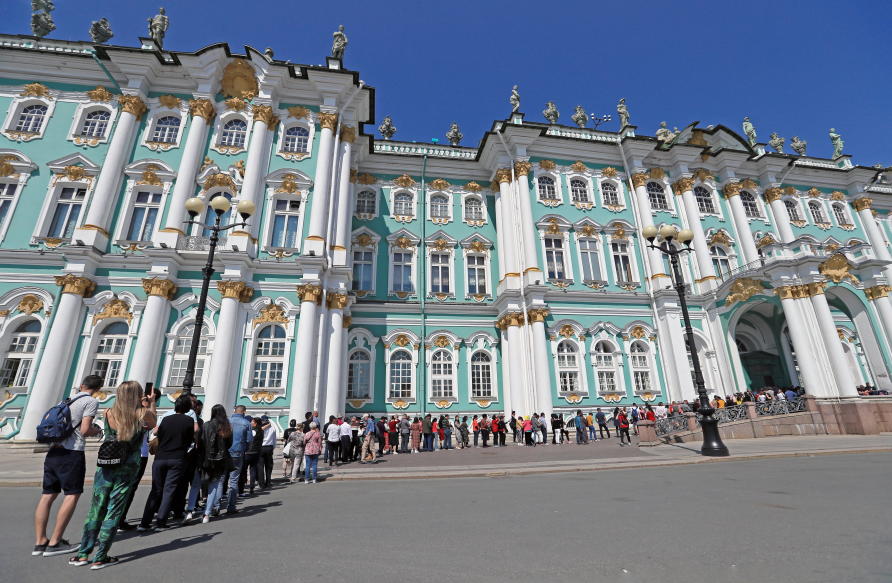 K11 branches have rapidly spread across China and already cover almost one-and-a-half million square metres of total floor area across shopping malls. K11 aims to bring arts to the masses by redefining shopping experiences and creating opportunities for the growth and global promotion of contemporary Chinese arts.
The global ambition of K11, however, goes beyond merely winning Chinese markets. Funded by K11 revenues, the not-for-profit K11 Art Foundation has been implementing large-scale multi-million-dollar international art programs, sponsoring curatorial residencies and engaging in experimental projects with overseas museums, including Serpentine Galleries in London, Centre Pompidou in Paris and MoMA PS1 in New York.
By promoting contemporary Chinese artists, the international activities of K11 are directly contributing to China's foreign policy effort to rebrand its cultural image on the world stage. However K11 do it more efficiently than the national government by facilitating people-to-people connections and building long-term relationships with communities and institutions abroad.
Another interesting example of museum diplomacy comes from Russia's State Hermitage Museum. It is one of the largest and well-recognised museums in the world, with three million objects in a collection representing different civilisations across time and space.
Since the 1990s, Hermitage has been developing a powerful network of international cultural foundations that now numbers a dozen foundations and museum branches across North America, Europe, the Middle East and is also expanding to Asia.
Fully funded by foreign patrons and supported by civil society abroad, the Hermitage International Network of Foundations has been extremely successful in organising numerous international exchange programs, exhibitions, collaborative programs and activities in many countries around the world.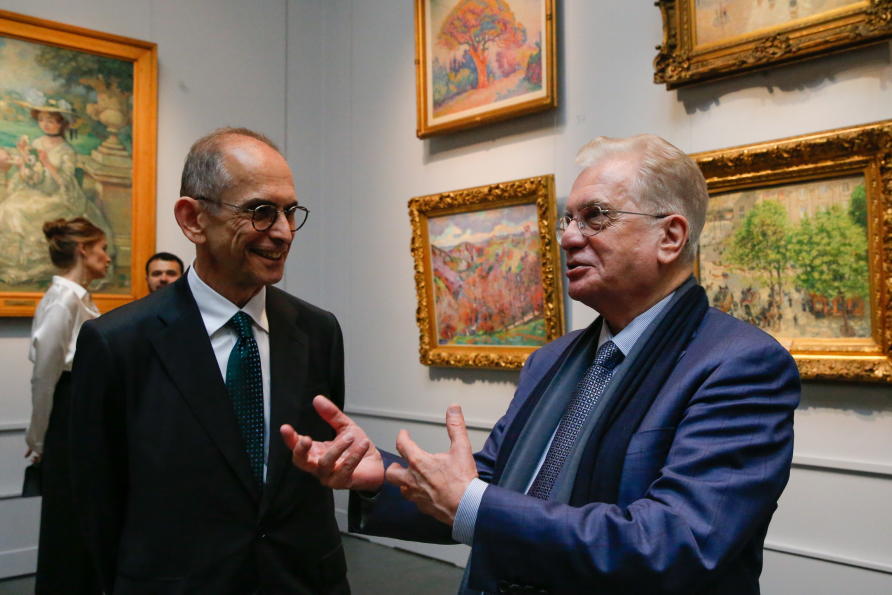 The development of this network has been to a certain degree empowered and encouraged by the Guggenheim. The first joint franchise between Hermitage and Guggenheim opened in Las Vegas in October 2001. It was followed by another attempt to build a new branch in Vilnius, Lithuania in 2008.
Even though both projects ultimately proved unsustainable, Hermitage continues to seek international collaborations.
The cultural diplomacy of the Hermitage is arguably more productive and enduring than official Russian government efforts at projecting soft power. More importantly, it is not affected by politics.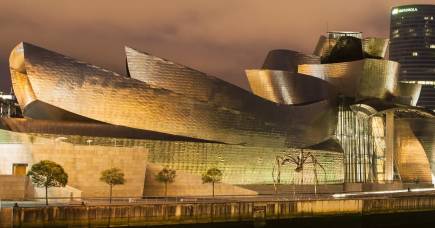 For example, despite deteriorating relations between Russia and the US in 2014 amid the conflict between Russia and Ukraine, the U.S. Hermitage Foundation was still able to successfully implement a number of programs.
They included several 'White Nights' tours, four major award dinners celebrating Russian and American artists, two major international exhibitions, the launch of both the Art from America and Art without Borders initiatives, as well as multimillion donation programs to celebrate the 250th anniversary of the Hermitage.
These cases from China and Russia do more than offer captivating examples of how the Guggenheim's global expansion museum models have been successfully adopted and further transformed by museums beyond the western world.
They are evidence of emerging new alternative avenues of museum diplomacy that no longer depend on government commissions directed at serving immediate geo-political interests.
Both K11 and the State Hermitage are helping to shape a new generation of museum diplomacy in the 21st century.
In her recently published book, Global Trends in Museum Diplomacy, Dr Grincheva identifies alternative pathways of contemporary museum diplomacy, exploring how museum diplomacy works and what challenges and opportunities it brings to museums.
Banner: Sculpture on display at the K11 mall, Tsim Sha Tsui, Hong Kong. Picture: Getty Images