Welcome to Pursuit
Cutting-edge research, expert commentary and stories well told - all at your fingertips
Pursuit asks some big questions.
Why are women ignored by medical research? What can Australia learn from its history of fighting bushfires? When will Australia's drought break? Does cancer have an Achille's Heel? What's next in quantum computing? And what's the best way to get tomato sauce out of the bottle, according to the laws of physics?
These are just a few of the stories you will discover on Pursuit, the window into the cutting-edge research and thought leadership at the University of Melbourne, Australia's top-ranked university.
Pursuit will give you more insight into the world around you. Updated regularly with a restless focus on what occupies our lives today, Pursuit offers independent academic expertise, with no seasoning added.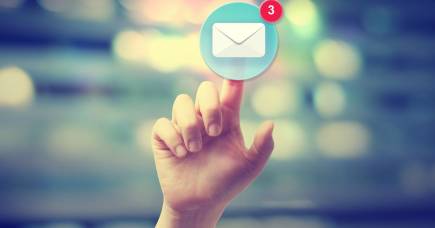 The University of Melbourne is Australia's most research-intensive institution with a community of passionate and world-leading researchers. Their stories will give you a greater understanding, a deeper insight, a remarkable appreciation of our world.
Pursuit also offers insights, opinions and commentary from academics and researchers who are experts in their field – contributing a personal perspective and point-of-view when it comes to some the big issues that affect us every day, beyond the news agenda.
It might be long articles to enjoy at your leisure, shorter insights to tease your curiosity on your daily commute, or our library of podcasts that give a deeper reflection on our research and the challenges we as a society face.
The Pursuit team is made up of our Senior Journalist, Andrew Trounson; our Network Producer, Dr Nerissa Hannink and myself - but we also have a large number of gifted academics writing high quality, intellectually rigorous and thoughtful articles covering everything from Shakespeare to quantum theory, and all things in between.
We hope that you not only subscribe to Pursuit, but will also tell a friend, even if it is about the science of getting tomato sauce out of the bottle.
Banner Image:Sarah Fisher/University of Melbourne