Yes, Aussie swimmers 'choked' in Rio
Australia likes to compare itself to the best of the best in the pool, so why did Team USA leave us trailing in the Olympic pool?
As the dust begins to settle on the Rio Olympics, the blame game about Australia's not-so-hot performance has well and truly begun. No where is this debate more concentrated than in the pool, where Australia was once a world leader but has slid further and further down the ladder in recent Games.
In Rio, the Australian swimming team won 10 medals – three gold, four silver and four bronze. And unlike previous Games, there was no 'superstar' to emerge, such as Ian Thorpe or Stephanie Rice.
Compare that to the five gold medals won in Sydney (2000), seven in Athens (2004) and six in Beijing (2008) and it's easy to see why sports fans at home were disappointed.
But the big question is did Australia choke? Or have we previously over-achieved and thus anything less is considered failure?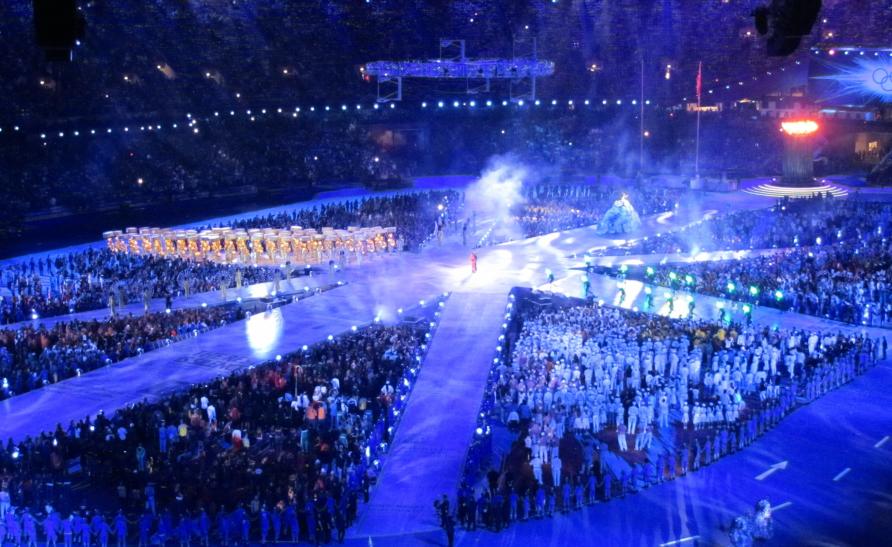 Dr John Morrongiello, from the School of BioSciences at The University of Melbourne, has done the maths, and says that the disappointment felt from our performance in the pool was justified.
"Australia sees itself as an elite swimming nation but based on the number of favourites Australia had going into the competition, just 13 per cent walked away with a gold medal," he says."
"The odds of a USA gold medal favourite actually winning gold were 8.4 times greater than those of Australian favourites. So when benchmarked against the USA, a comparison we're happy to make in good times, Australian swimmers really did fail to deliver."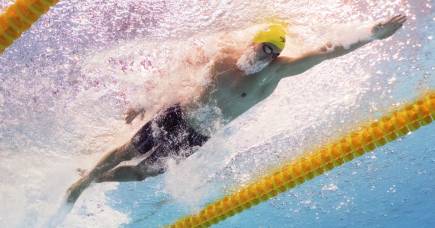 Dr Morrongiello based his analysis on three questions:
1. How do you define who is a 'favourite' going into a race?
2. Did Australian 'gold medal favourites' perform worse than gold medal favourites from the rest of the world?
3. How did Australian favourites perform compared to USA 'favourites'?
"I deemed a swimmer a 'gold medal favourite' for a given event if they met any of the following three criteria: if they were a reigning world champion from 2015; if they swam the best 2016 time for an event in the lead-up to the Olympics; or if they swam the best time at the Olympics in heats or semi-finals," he said.
Dr Morrongiello, who usually spends his time researching marine and freshwater ecosystems, decided to check on the Aussie swimming team's performance after getting swept up in the Games from his lounge room.
The research was relatively straightforward – Dr Morrongiello scraped online data from FINA, the international governing body for swimming, and catalogued favourites from across the world for each event using these three metrics.
This maths meant that each Olympic swimming event had up to three favourites, although for some events, such as the 800m and 400m freestyle, there was only one favourite, USA swimmer Katie Ledecky.
"I choose these metrics because these are what people were using to discuss our chances in the pool leading up to the Games," he says. "They capture recent form and performance in big events such as the World Championships".
Dr Morrongiello found that 15 Aussie swimmers were favorites to win in 12 events, but only two actually turned that expectation into gold (the women's 4x100m freestyle relay team and Mack Horton in the 400m freestyle).
"Only three other Aussie favourites brought home a medal (Mitch Larkin took home silver in the 200m backstroke and bronze in the men's 4x100m medley relay, Madeline Groves won silver in the women's 4x100m medley relay and silver in the 200m butterfly and men's 4x100m freestyle relay). Kyle Chalmers' gold in the men's 100m freestyle was an unexpected but welcome result," he says.
This is compared to the USA, which had an almost identical number of favorites heading into the competition (16) but dominated the scoreboard, with 56 per cent of favourites winning gold and a massive 88 per cent winning a medal.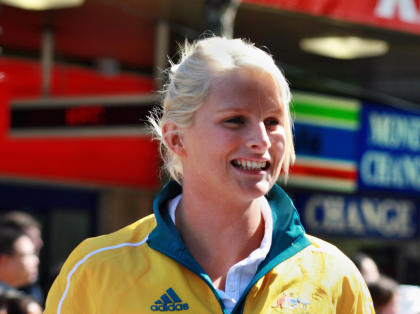 At the previous World Championships, in Russia last year, Australia was a force, winning seven out of the 16 gold medals available. Only the USA won more, with eight gold.
"This gulf in performance just 11 months earlier tells us that the Australian swimmers can match it with the world's best but that the results in Rio were well below expectations," he says.
"Looking at the favourites, the commentators were on the money – the expectation that we should have done well was the correct one."
While it's possible to calculate whether some athletes under-achieved, what's not-so-easy to figure out is why. Was it too much pressure or mental fragility? Was the timing of the Olympic trials too far away, meaning that too many swimmers peaked in April? Perhaps it was arrogance, something the swimming team has been accused of multiple times in the past few years; there are reports that the team tore down posters of former Australian Olympic champions from their accommodation quarters in Rio and failed to assimilate with other athletes from the Australian team.
These same questions were asked after Australia's dismal performance in the pool at the 2012 London Games – just one gold medal was won – and they are sure to be asked again, as people demand answers.
Banner image: Pexels